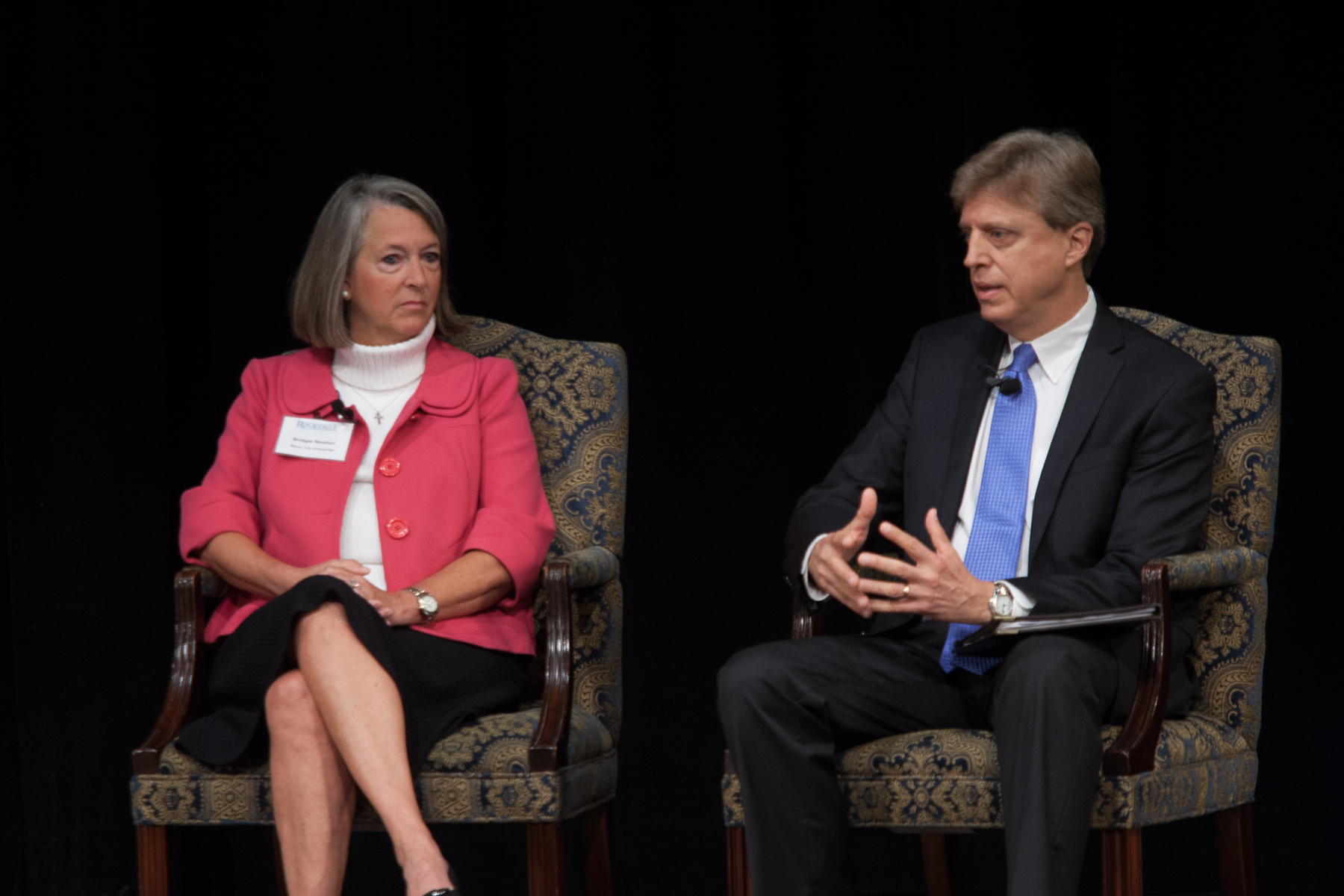 Rockville Will Try to Be More Customer Friendly
Rockville needs to work on making its procedures more customer friendly among the people who need city services.
"That's not just business community. It's a residential community as well," Mayor Bridget Donnell Newton said. "If people need to put up a fence, we need to be expeditious. … As the city manager said, 'Time is money.'"
That was one of the takeaways from a State of the City event Wednesday morning. Newton and city manager Rob Dispirito answered questions from the audience. The event was hosted by the Rockville Chamber of Commerce.
"Our process is laborious, frustrating. There are times it doesn't make sense," Newton said.
About 50 people attended. It was moderated by attorney Brian Barkley, a member of the Rockville chamber's board of directors.