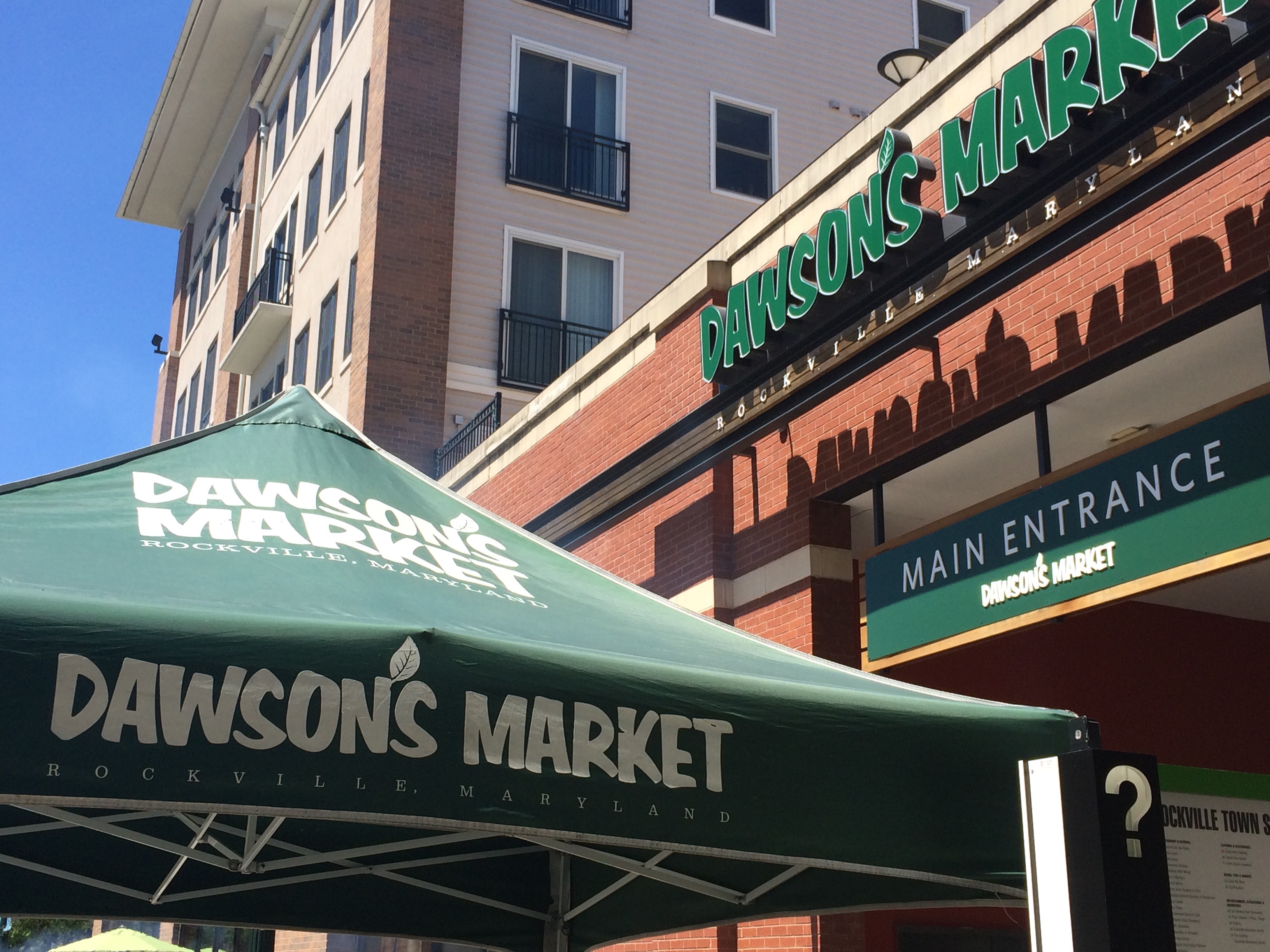 Rockville's Dawson's Market Kicks off Week of Demonstrations, Samplings and Birthday Cake Sept. 25
Dawson's Market, an independently owned natural foods market, is celebrating five years at their location in Rockville Town Square with a week of free activities, food demonstrations, raffles and an Oktoberfest event.
The activities start Sept. 25 and continue daily to Sept. 30 inside and outside of Dawson's Market at 225 N. Washington St., Rockville. Denizen's Brewing Company will debut a fall-flavored Dawson's Anniversary Beer at the Oktoberfest Saturday noon to 5 p.m. Rockville Mayor Bridget Newton is scheduled to cut the Dawson's birthday cake at 12:30 p.m. Friday.
"We are proud to have Dawson's Market in the City of Rockville," Newton said. They've become a local meeting place, they are terrific community partners, and I love their chili shrimp," Mayor Newton said.
The 20,000-square-foot natural grocery store opened in Rockville Town Square in 2012 with a commitment to the community and a passion for supporting locally sourced products. Since then, Dawson's has donated more than $40,000 to local nonprofits. The store was honored with The City of Rockville's Environmental Excellence Award in 2016 and was a 2016 nominee for natural food Retailer of the Year in Community Engagement by New Hope Media.
Schedule of activities:
Monday, Sept. 25
All Day: Food demonstrations
All Day: Meet community partners
Tuesday, Sept. 26
All Day: Food demonstrations
All Day: Meet community partners
Wednesday, Sept. 27
11 a.m. to 2 p.m.: Farmer's Market
11:30 a.m. to 2 p.m.: BBQ Tent
11 a.m. to 1 p.m.: Sunniva Coffee Demonstration
Thursday, Sept. 28
All Day: Food demonstrations
All Day: Meet community partners
Friday, Sept. 29
9 a.m. – 2 p.m.: Mayorga Coffee demonstration and samples
11 a.m. – 7 p.m.: Michelle's Granola demonstration and samples
12:30 p.m.: Mayor Bridgett Newton cuts Dawson's birthday cake
5 – 7 p.m.: Free wine tasting
Saturday, Sept. 30
Noon to 5 p.m.: Oktoberfest
9 a.m. – 2 p.m.: Mayorga Coffee demonstration and samples
11 a.m. – 7 p.m.: Michelle's Granola demonstration and samples
5 – 7 p.m.: Free wine tasting