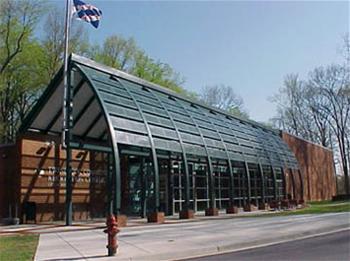 Rockville Fitness Centers Offer Ways to Improved Health
Get fit and improve your overall health in the new year at one of Rockville's fitness centers.
Five facilities are available to the public at affordable rates at the Lincoln Park, Thomas Farm and Twinbrook community centers, Rockville Swim and Fitness Center and the Rockville Senior Center (open to people age 60 and older).
Teen, adult, family and senior rates are available at the community centers and the swim center. Hours vary at each location but many of the fitness centers are open seven days a week and offer personal training services (for a fee).
This winter, participants in the Dawson's Get Well Challenge were invited to use Rockville fitness centers to stay active. The health contest (of which the City of Rockville was one of 13 partnering organizations) also allowed participants to sample classes offered by the Recreation and Parks Department. Learn more about the challenge at Dawson's Market Get Well Challenge
Each center offers a variety of fitness classes geared toward people who would prefer to get fit in a group setting. Winter registration is underway and classes start in early January. Find classes and register at
rockenroll.rockvillemd.gov
Find fitness center rates, hours, personal training services and more on each center's web page:
For more information, call 240.314.8620.