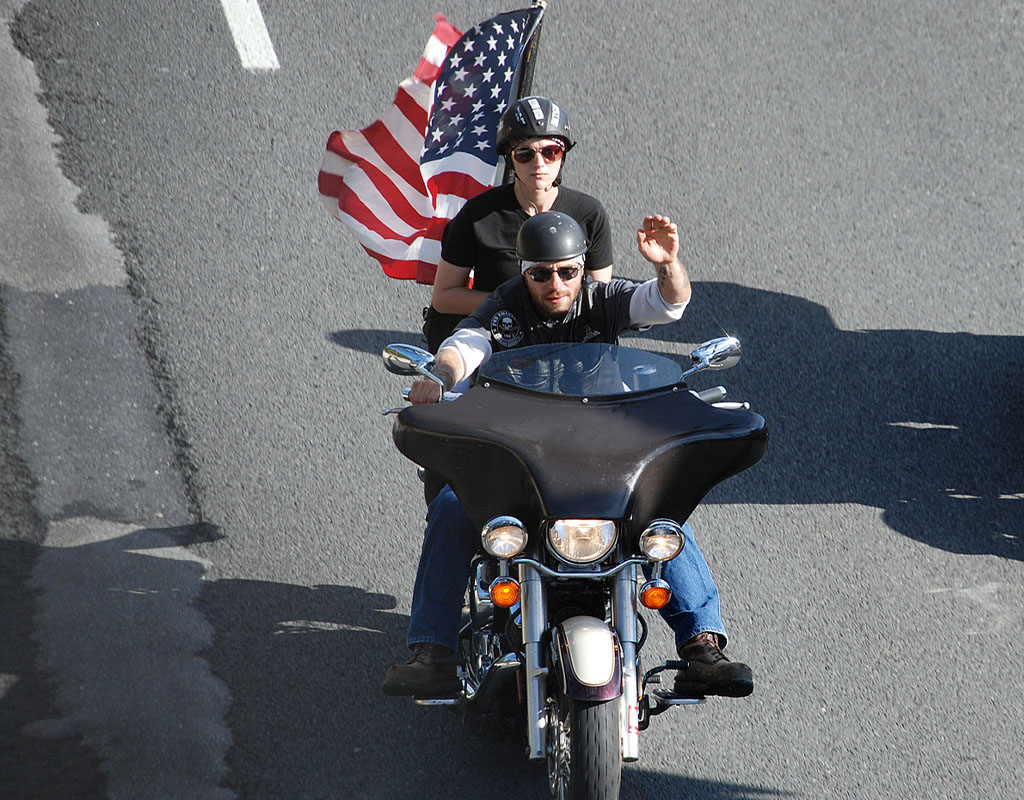 Rolling Thunder Revs and Rolls Through Rockville
Hundreds of Rolling Thunder motorcyclists passed by the Wootton Parkway overpass on southbound I-270 in Rockville on Sunday. They were on the way to Washington DC where they congregate annually during Memorial Day weekend.
Rolling Thunder is a non-profit organization with more than 90 chartered chapters throughout the United States and members abroad. Rolling Thunder members are old and young, men and women, veterans and non-veterans. All participants ride to honor those who fought for our country.
Watch this video of the riders revving their to DC.