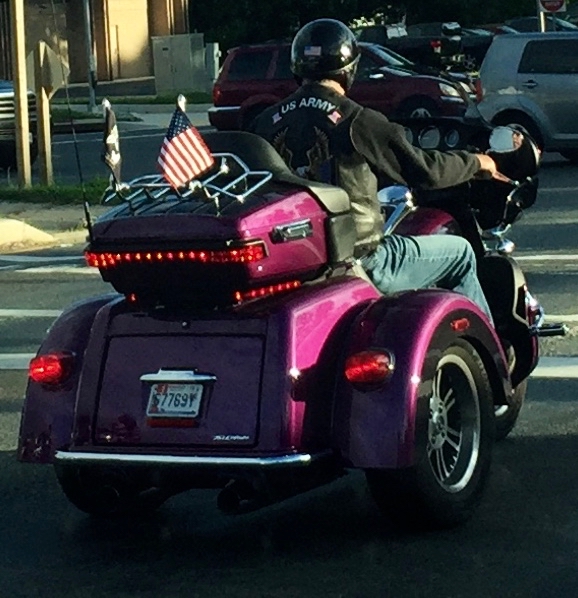 Rolling Thunder Rolls Through Gaithersburg
Every Memorial Day weekend, for the last thirty years, we get Rolling Thunder in the D.C. area. No, not the weather, but a huge motorcycle rally.
Each year this group roars onto the D.C. Mall — all in tribute to vets and for a great cause — for those still Missing In Action, Prisoners of War, and repatriation of the dead, so those who have fallen  in hostile territory may be brought home for a decent burial. These folks were passing through Gaithersburg on the way to the rally.
On this Memorial Day, I salute all the men and women who gave their lives and their service. I also salute folks like those in Rolling Thunder who remind us of these important veterans' causes and force us to remember how lucky the rest of us really are.
By the way, I also think this guy here is the essential confident and assured male. I called this color deep pink, my husband said it was a manly purple. Whatever it's called, I'm glad he's leader of this section of the pack, setting the pace, and not afraid of a little splash of this vibrant hue.