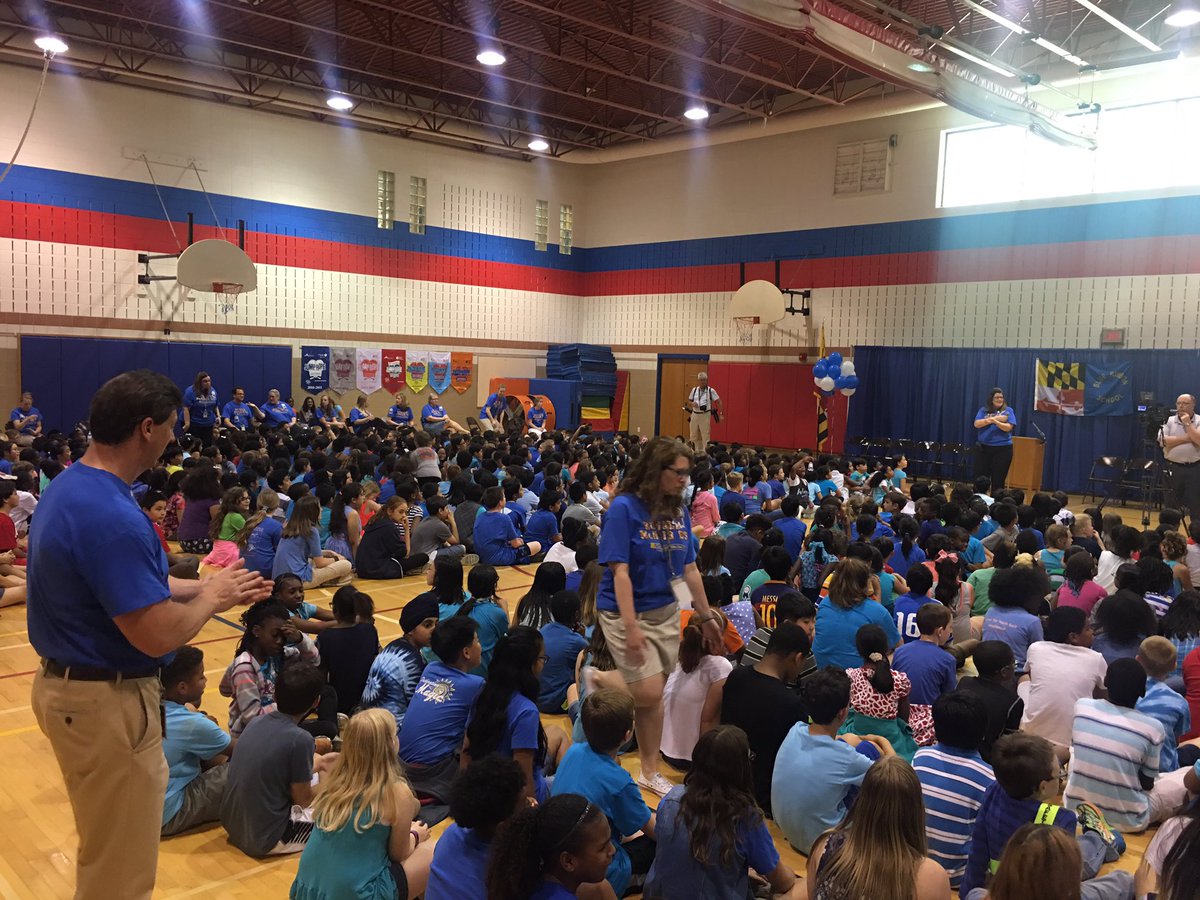 Ronald McNair, Farmland Elementary Receive Blue Ribbon Honor (VIDEO)
"It's like winning the Oscars," said Ronald McNair Elementary School Principal Sherry Moses.
Moses response comes during a special ceremony at the school early Wednesday featuring Montgomery County Public Schools Superintendent Dr. Jack Smith and State Superintendent of Schools Dr. Karen Salmon.
Out of 1,500 schools in the state of Maryland, Ronald McNair and Farmland Elementary Schools are two out of six schools that received the state's Blue Ribbon Award.
The Blue Ribbon Schools Program is a national and state program that recognizes elementary, middle and high schools that exhibit high performance, significant improvements in student achievement and reducing the achievement gap for disadvantaged students.
Joining Dr. Smith and Dr. Salmon were members of the Montgomery County Board of Education and the Maryland State Board of Education.
For their acheivements, both schools will receive a Maryland Blue Ribbon Flag, a monetary prize, $1000 of office supplies, interactive technology equipment and a school "congratulations party."
"It's been such a phenomenal honor," Moses said. "It's been a celebration for the kids, the staff and our community. It just validates all of our handwork that they put it in every day."
Getting ready for a special ceremony here @RonaldMcNairES. The school was one of six recognized in the state with a Blue Ribbon Award @mymcmedia pic.twitter.com/P8eCmeDHMf
— Mitti Hicks (@MittiMegan) May 17, 2017
The gym here @RonaldMcNairES is packed with students to celebrate their Blue Ribbon Award. @mymcmedia pic.twitter.com/M6VGJHl08i

— Mitti Hicks (@MittiMegan) May 17, 2017
.@MCPS Superintendent Dr. Jack Smith and Md. State Superintendent of Schools Karen Salmon have just arrived @mymcmedia pic.twitter.com/sb2FnLlazH

— Mitti Hicks (@MittiMegan) May 17, 2017
.@RonaldMcNairES Fourth grade choir is opening up today's assembly. @mymcmedia pic.twitter.com/NE1ausxxY8

— Mitti Hicks (@MittiMegan) May 17, 2017