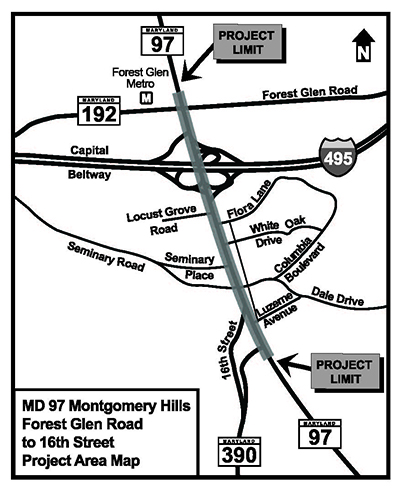 Route 97 Improvements: SHA Wants To Hear From County Residents
The Maryland State Highway Administration (SHA) officials are studying plans to improve Route 97 (Georgia Avenue) near Montgomery Hills shopping area between Forest Glen Road and 16th Street.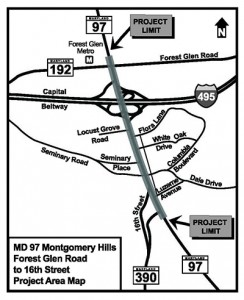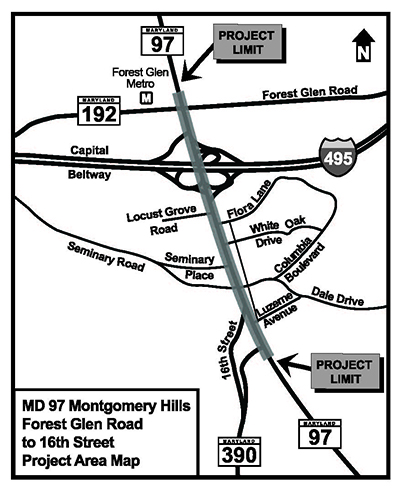 SHA officials want to hear from residents through a survey about possible improvements that can include wider sidewalks, pedestrian crosswalks, bicycle lanes, and replacing the reversible lane with a landscaped median.
Residents can take a survey to share what types of business they visit in the area, what improvements would attract more visitors, parking availability, and streetscape improvements.
This study is part of the project MD 97, Georgia Ave., which aims to enhance "vehicular, pedestrian, and bicyclist mobility and safety, while accommodating proposed transit enhancements and establishing a sense of place within the Montgomery Hills community."
The survey is available in English and Spanish. Responses must be received by Sept. 21 to be included in survey results.
To learn more about this project, click here.