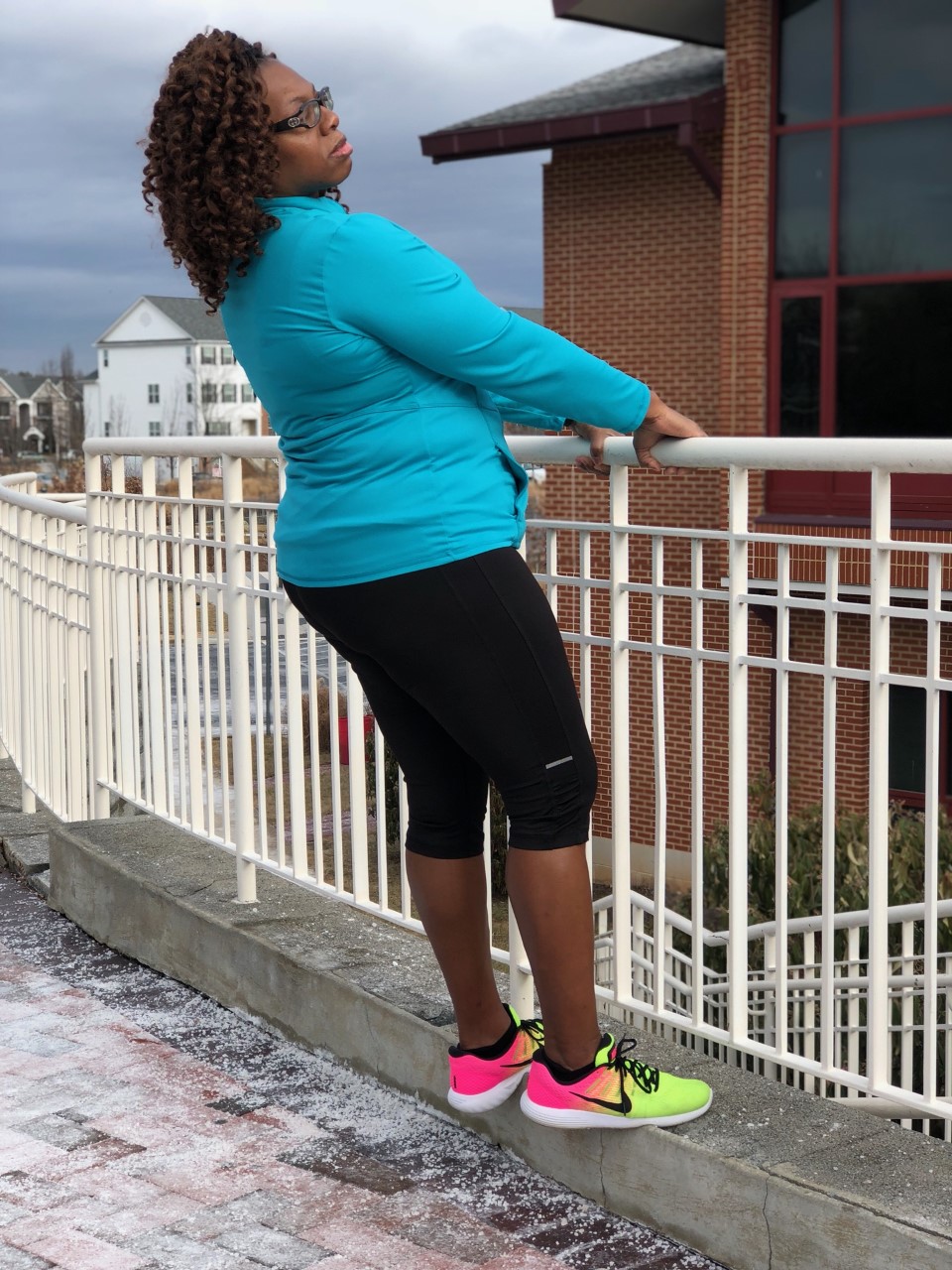 Running on Faith and Promise
The inspiration continues. There are many reasons why women run or begin a journey into running. It could be as simple as one is stuck in a rut, in need of alone time,  peace, camaraderie, fellowship, just want to feel good about YOU! With all the day-to-day minutiae that affects us mentally, physically and emotionally it is good just to move in any form or fashion. This story is about Monique C. who is maintaining her fitness, parenting and instilling motivation in others. So if you say you don't have time keep reading my blog stories that I post and you will see that it is not that bad and you CAN make time to take care of yourself and those around you. 
Growing up working out was something I never wanted to do.  I was the chubby girl who never wanted to do any type of physical activity, unless it was running to the table to eat. In my 38 years of life, I've done every single diet, and weight loss gimmick known to man and it would come off, and then come back with 5 additional unwanted pounds.

Three years ago I made a decision to get serious with myself, and make some changes. First I changed how I spoke to myself. I started doing positive confessions over myself, and my family everyday. While these changes I embarked on were not easy I made a conscious decision to change my eating habits, holding myself more accountable as to what I was putting into my body. To bring everything into full circle in 2014 when my friend Denise Twyman told me and encouraged me to join Black Girls Run in the area in which I reside. I joined the group and there I found ladies like me with some of the same struggles, goals and aspirations. They became my accountability partners. There is nothing like being surrounded by POSITIVE, ENCOURAGING and MOTIVATING ladies.

When I joined the group I was consistent to being active three times a week. I worked my way up to a jog and over a course of time I completed my first half marathon  two months ago. I never thought  of myself as a runner or someone who consistently worked out. But this is my life, I am a runner, Zumba queen and I am HEALTHY! I am taking control of my life.

While I was incorporating  this new regime of fitness into my life I knew that parenting, working and all other life issues would continue to play a daily part in my life but I knew I needed to take care of ME! I wanted to especially lead by example for my daughter who is my biggest cheerleader and supporter. Showing our children that lifestyle changes, fitness being moving is something that we must do. I want to be healthy, we have to lead by example. This is not only for us, this is for them.