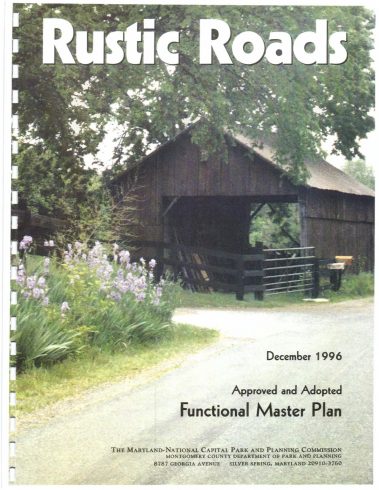 Rustic Roads Program Protects Nature and History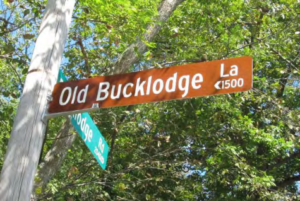 The Rustic Roads Committee made plans Tuesday, May 22 to protect historic Zion Rd in Brookeville from adjacent construction. It also made plans to prevent a tree from falling and cracking the pavement on Bryants Nursery Rd in Silver Spring.
New signs marking rustic roads and educational booths at county festivals are alerting the public to the Rustic Roads Program's vital role in preserving the county's natural beauty and historic features, committee member Leslie Saville said.
The committee wanted to put up share the road signs showing a tractor, a horse, a bicyclist, and a hiker, but it dropped the ball on that initiative a few years ago, Saville said.
A share the road sign still seems necessary, since drivers who are unaware of the diverse travelers on the road sometimes get angry when slowed by a piece of farm equipment.
"That's not okay," Saville said.
Montgomery County's 1996 Rustic Roads Master Plan defines rustic roads as narrow, local roads with distinct natural beauty, historical significance, low traffic volumes and safe conditions. 
Since then, the Rustic Roads Advisory Committee has gained protection for a grand total of 98 rustic roads. The program has enjoyed growing support over the years from the community, particularly farmers and travelers.  
"As a farmer, I appreciate that the narrow rustic roads help keep traffic at a safe speed while moving produce or farm equipment," Mark Mills of Chocolates and Tomatoes Farm was quoted as saying in the March 2017 Rustic Roads Report.
Twelve more roads have been nominated for rustic road designation, and "the phone continues to ring with people who are interested in having their roads protected," Saville said.
Rustic roads constantly face new pressures as development and infrastructure expand to meet the needs of a growing county population.  
Recent improvements in communication with other county agencies have made it easier to protect these valuable sites, Saville said.
A map of rustic roads in the county is available here.
Photos of rustic roads from the March 2017 report from the Rustic Roads Citizens Advisory Committee follow: