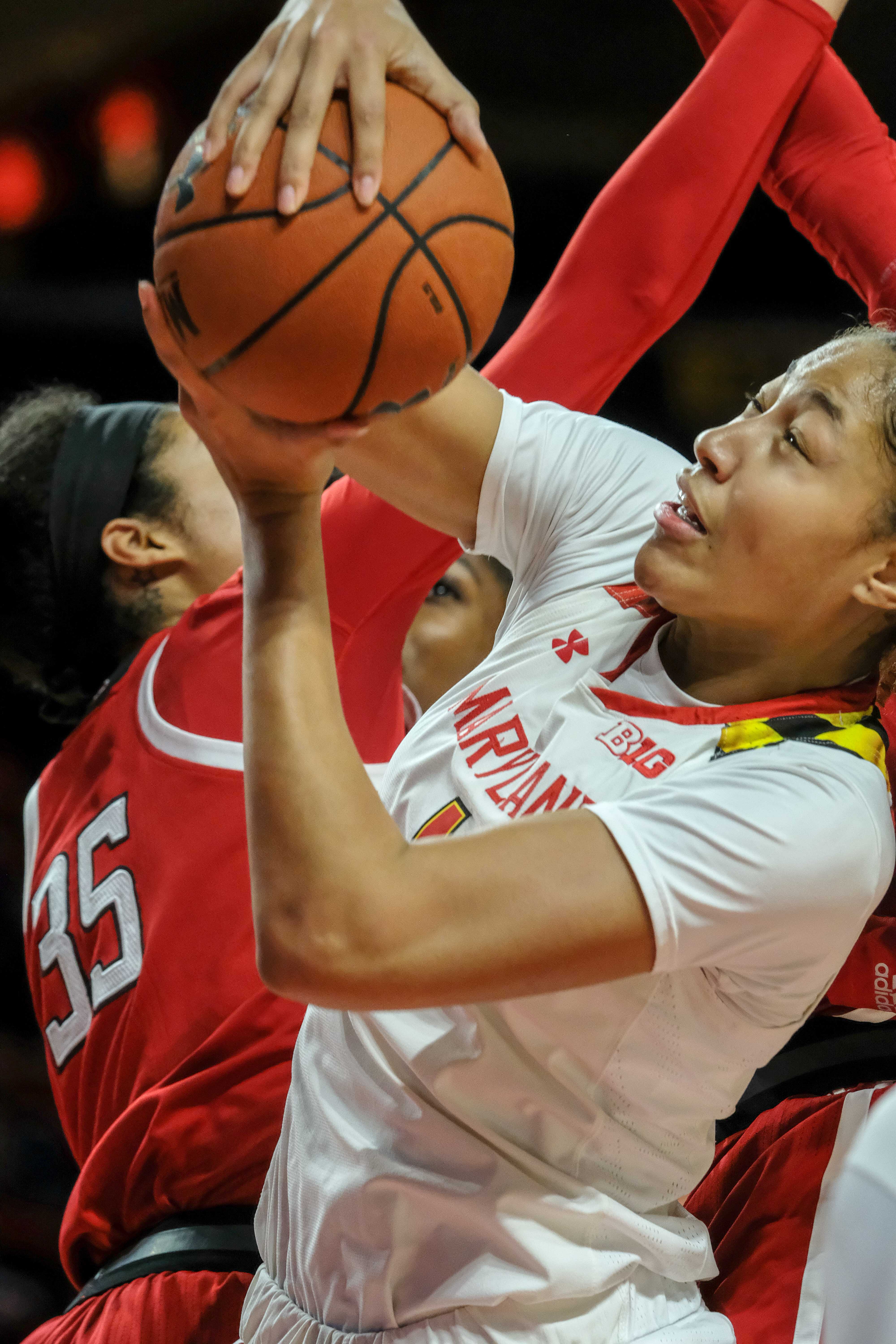 Rutgers Women Defeat #4 Maryland 73-65
COLLEGE PARK, MD: Monday, December 31
Rutgers Women basketball came to College Park on New Year's Eve and spoiled the party for undefeated Maryland handing the 12-0 Lady Terps their first loss of the season 73-65.
Ranked #4 nationally in all the polls, the Lady Terps failed to execute some of the basics against an energized Rutgers team.  On the floor, Rutgers outrebounded the Terps by an advantage of 10 with 38 to 28 rebounds.  Maryland was #2 in the country in rebounding margin with a plus 17 and #5 in total rebounds at 48 per game.  Rutgers pulled the rug out from under the Terps in this category which led to many of their 19 second-chance points.  Offensively, here Rutgers had a 11 with 19 to 8 stat margin.
Rutgers also took 64 shots as compared to Maryland's 47 and made 14 of 15 free throws to the Terps 16 of 22. Kalia Charles and Taylor Mikesell led the Lady Terps in scoring with 15 and 18 respectively and were basically the only highlights of the game for the Terps.
Maryland will be on a mini-break until they meet up with Ohio State next Saturday at 4 p.m. in College Park.
Photos to follow
All photos copyrighted 2018 © Phil Fabrizio | PhotoLoaf®
For MCM