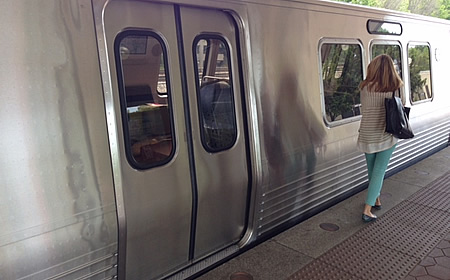 Safe Track Surge #10 Takes Place from Now Thru Nov. 22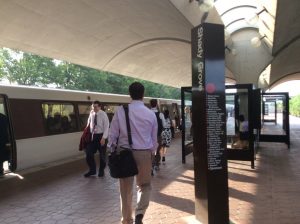 Metro officials are urging Red Line riders to prepare for SafeTrack surge #10, which takes place from now thru Nov. 22.
Surge #10 will result in an around-the-clock line segment shutdown between NoMa-Gallaudet and Fort Totten stations. Red Line riders should expect significantly longer wait times and crowding on trains, especially during rush hour due to severe service reductions.
All Red Line riders are encouraged to consider alternate travel options during this surge.
For more information, watch the news conference on Safe Track Surge #10, below:
On weekdays:
Red Line trains will run in two segments: Shady Grove to NoMa-Gallaudet U every 6 minutes and Glenmont to Fort Totten every 10 minutes resulting in severe service reductions.
Two stations will be closed: Brookland-CUA and Rhode Island Ave.
Rhode Island Ave Metro parking garage will be closed.
Limited free shuttle buses will replace trains between NoMa-Gallaudet U and Fort Totten.
After 9:00 p.m., Red Line trains will run every 15 minutes.
The last Fort Totten-bound Red Line train will depart Glenmont at 11:02 p.m. (35 minutes earlier).
Green Line provides alternate path for travel between Fort Totten and Gallery Place.
Red Line customers should consider alternate travel options and avoid traveling during rush-hour periods if possible; expect trains to be extremely crowded.
MARC and VRE customers should consider transferring to Metro at alternate stations to avoid crowding/delays at Union Station
From 10/29-11/22 Brookland & Rhode Island Av closing for #safetrack. Alternate travel options here https://t.co/UWEw4xWl5O #wmata

— Metrorail Info (@Metrorailinfo) October 28, 2016