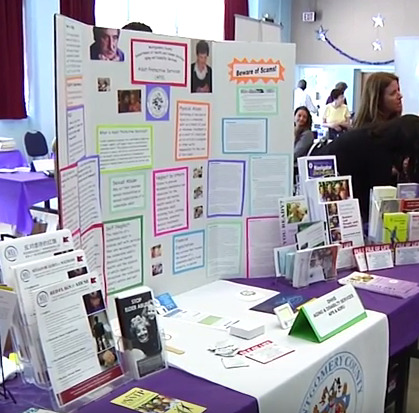 Safety Forum in Wheaton to Focus on Seniors and County Resources to Combat Elder Abuse
Montgomery County to Hold 8th Annual Senior Safety Forum in Wheaton
Seniors, family members and others who care for seniors are invited to the eighth annual World Elder Abuse Day Senior Safety Forum on June 14 at the Holiday Park Senior Center in Wheaton. The forum scheduled for Thursday, June 14 from 10 a.m. to 1 p.m. includes presentations, resources and exhibitors on the topics of elder abuse, neglect, and exploitation.
According to a news release, elder abuse is growing both nationally and in Montgomery County. Data from recent research shows that one in ten older Americans, and one in two living with dementia, are the victims of abuse. For every case reported there are approximately 23 that go unreported. The research also found that only one in 44 cases of financial abuse is reported.
Thursday's forum is scheduled to begin at 10 a.m. with a presentation about the "Red Flags of Abuse" and the programs and services offered by the county.
Representatives from the Montgomery County Elder/Vulnerable Adult Abuse Task Force will deliver the keynote address.
Topics covered during the forum include how to recognize abuse, driving safety, and resources available in Montgomery County for senior. Officials with the county will present  financial, home improvement, phone and internet scams that specifically target seniors.
The forum also includes free bag lunches, blood pressure checks, personal mobile device technical assistance, and live musical entertainment.
Holiday Park Senior Center is located at 3950 Ferrara Drive in Wheaton.
For information about County Senior Services, click here.
State's Attorney John McCarthy talks about Thursday's forum in this episode of Seniors Today: