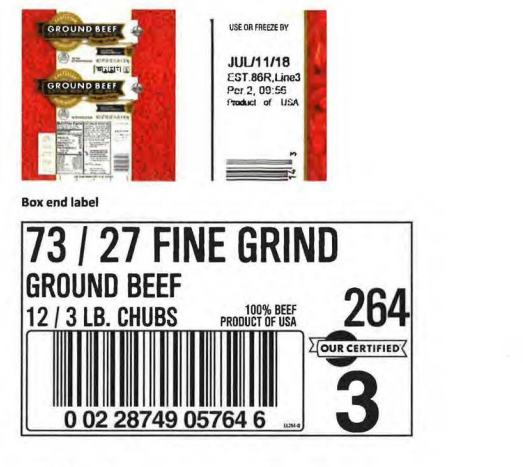 Safeway, Target Among The Stores Where Ground Beef Recalled for Possible E.Coli
Safeway and Target are among the list of stores where the U.S. Department of Agriculture says contaminated meat was sold.
Earlier this month, Cargill Meat Solutions recalled more than 132,000 pounds of its ground beef products produced and packaged on June 21 due to the possibility of E. Coli.
An investigation involving the Centers for Disease Control and Prevention, and other public health officials found that one person has died and 17 others have become ill since Aug. 16, according to a news release.
Symptoms of E.Coli include diarrhea, vomiting, and kidney failure.
The Food Safety and Inspection Service is urging people who purchased these products to throw them away or return them to the place of purchase.
For more information on this recall, click here.