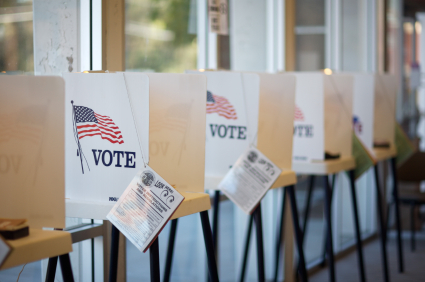 Sample Ballots
The Montgomery County Board of Elections will soon begin mailing sample ballots for the 2012 Presidential General Election to all registered voters in Montgomery County. The County's five Early Voting Centers will be open from October 27 – November 1, from 10 a.m. – 8 p.m. (Sunday, October 28, from 12 – 6 p.m.) and, on Election Day (November 6), voting precincts will be open from 7 a.m. – 8 p.m. Voters should review sample ballots carefully for the following information:
Early Voting Center names and addresses
Election Day polling place name and address
Instructions on how to use the Touchscreen voting machine
Directions on how to use the review screen on the Touchscreen voting machine prior to casting a ballot
Screen shots of the ballot that will appear on the Touchscreen voting machine
Official ballot language for numerous ballot questions – take time to carefully read the ballot language so you are familiar with it before you get to your polling place
Voters may experience lines during Early Voting and, most likely will, at their polling places on Election Day, particularly during peak hours immediately before work
(7-9 a.m.), during the lunch hour (11 a.m. – 2 p.m.), and immediately following work
(5-7 p.m.). To facilitate the voting process, the Board of Elections encourages all voters to mark their sample ballot in advance of arriving at their polling place.
To avoid lines during Early Voting, the Board of Elections encourages voters to visit our website,Board of Elections to view the wait time scroll bar and for voting information.
For further information on the voting process, call 240-777-VOTE.