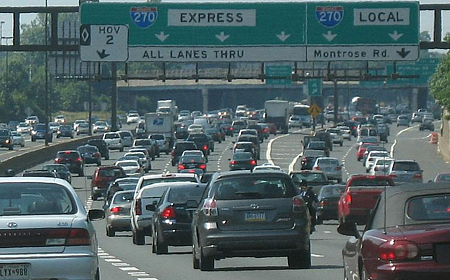 Santa and Traditional Travelers Should Heed Weather/Traffic Warnings
Santa's sleigh along with traditional travelers will be dodging some tough weather conditions this year and each other as Christmas travel is traditionally the biggest travel period of the year, according to AAA.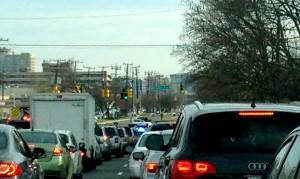 By sheer volume nearly one out of three Americans are traveling 50 miles or more from home during the extended holidays (the U.S. population is 319,000,000 strong). It is the highest ever, and also one of the busiest long-distance travel periods of the year. Historically, the number of long-distance trips increases by 23 percent during the Christmas/New Year's holiday period, compared to the average number of long-distance trips for the remainder of the year, notes the Bureau of Transportation Statistics.
This year, the 12 days of Christmas travel will morph into a 13-day travel period, explains AAA Travel. Given the length of the dual holiday seasons, traffic volumes will be more spread out during the weeks of Christmas and New Year's, compared to other holidays, notes the Maryland Transportation Authority. The Authority is also advising drivers to "anticipate heavy traffic on Northbound I-95 approaching Delaware" at the Newark Toll Plaza.
Yet with nine out of ten holiday travelers hailing from the Washington metro area will make their holiday excursions by car. They number 2,224,000 persons, and the overall tally is 2,451,000 persons strong. Workday traffic is extremely light this week ahead of the massive exodus. The busiest period for the holiday expedition runs from Dec. 23 to Jan. 4. The Dec. 23, will be the busiest day on area roadways, advises AAA Mid-Atlantic. However, the lightest travel days are Christmas Eve, Christmas Day, New Year's Eve and New Year's Day.
Last Friday, December 19th, was the busiest travel day of the year for airline passengers, says AAATravel. So, 132,000 persons are departing from local airports. Most of them will flock home by air next Dec. 29. A longer holiday travel period offers more options for departures and return trips, making it possible for more people to fit holiday travel into their schedules.
Due to the extended length of this holiday period, car travel accounts for an even higher share of overall travel than in other holidays. Nearly 91 percent of all travelers (89.5 million travelers) will take to the road this year, an increase of 4.2 percent from 2013.
AAA Mid-Atlantic and area law enforcement agencies offer the following safety tips for holiday travelers:
• Keep an eye on the weather.
• Buckle up for safety.
• Slow down, especially when driving in severe weather conditions.
• Allow more space between your vehicle and the vehicle in front of you.
• Brake early to allow plenty of time to stop.
• Brake gently to avoid skidding and never slam on the brakes.
• Turn on lights to be more visible to other motorists, pedestrians and cyclists.
• Avoid distractions – such as cell phone use –while driving.
• Stay alert and look farther down the road than you normally do; and,
• Watch out for other drivers –don't assume everyone else is driving as safely as you are.