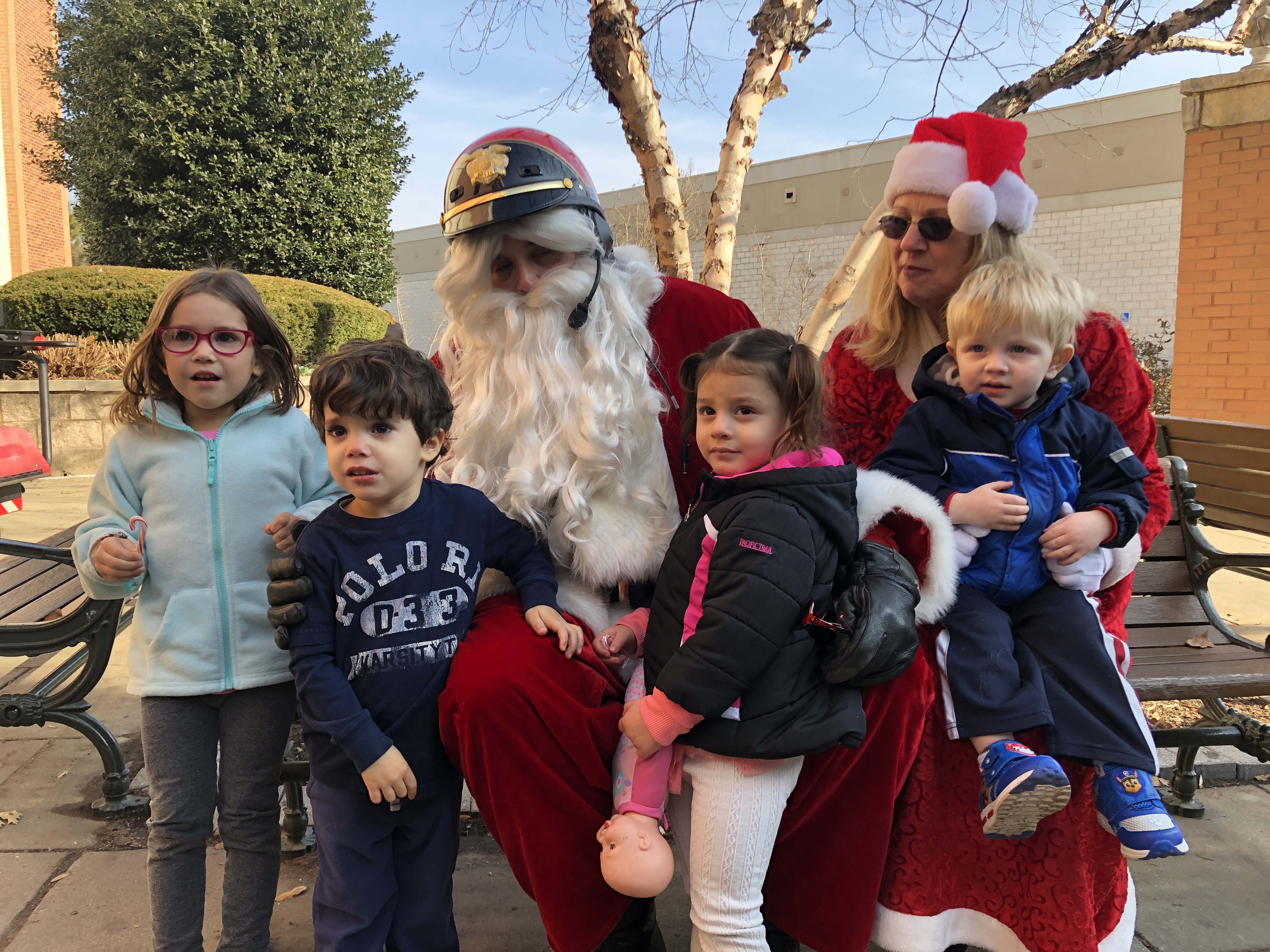 Santa Rides Through County For Good Claus
Santa Claus left his sleigh in the North Pole garage and rode through Montgomery County on his Harley motorcycle.
No, Rudolph didn't guide Santa on this trip; instead the Montgomery County Police Officers spent the day as Santa's elves, escorting him to 10 stops in Montgomery County.
Throughout the day, Santa and the officers visited Germantown, Gaithersburg, Olney, Silver Spring, and Bethesda on their motorcycles. On their stops, Santa posed with families, listened to Christmas lists, and raised awareness for The Children's Inn at NIH.
"The Children's Inn is a place like home for families to come from all over the world," said Laura King, the senior director of engagement at the Children's Inn.
Not only does the Inn lodge families and children suffering from rare diseases, it also provides recreational and educational activities for the families it serves.
On Santa's last stop in Montgomery County, he and the officers went to the Children's Inn in Bethesda. There they delivered the donations and gifts they received from local businesses over the course of the day. The families at the Inn had a chance to meet Santa and work on fun Christmas activities with the police officers.
According to King, this day brings much Christmas cheer to the families and children. Moreover, it allows families going through a hardship to feel like they are experiencing a normal, happy Christmas.
"It just is a magical experience that the officers bring so much joy to the families in a time where they really need it," said King.
Photos From the Santa's Stop at Rio
Social Media From Santa's Trip to Montgomery County
Santa arrives with the police (@mcpnews) in Rio! pic.twitter.com/uBU9wN3QJX

— Deirdre Byrne (@DeirdreByrneMCM) December 12, 2018
Santa has a lot of fans today at Rio in Gaithersburg. pic.twitter.com/9FhoInttnZ

— Deirdre Byrne (@DeirdreByrneMCM) December 12, 2018
Santa informed the @Target employees at @RIOLakefront that they are on the "good" list this year. pic.twitter.com/au0trc4NCZ

— Deirdre Byrne (@DeirdreByrneMCM) December 12, 2018
We had fun seeing Santa in Gaithersburg. pic.twitter.com/QaClJlk3LD

— Deirdre Byrne (@DeirdreByrneMCM) December 12, 2018