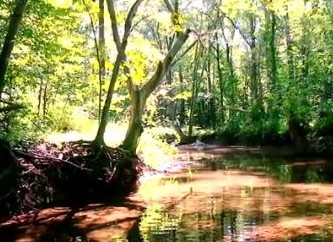 Ten Mile Creek Press Conference (Photos and Video)
UPDATED 6/6/13
Dozens of environmentalists held a press conference on June 6 outside the offices of the county's planning board offices to discuss Ten Mile Creek. They also announced a new group entitled, "Save Ten Mile Creek Coalition," and they released a report detailing their research. The press conference's first speaker was Neal Fitzpatrick, executive director of the Audubon Naturalist Society. You can watch the entire press conference here:
ORIGINAL POST 6/5/13
Area environmental groups are banding together to protect Ten Mile Creek in Clarksburg and on June 6 representatives from many of the organizations will announce they have formed a new group: "Save Ten Mile Creek Coalition."
The announcement is scheduled to come at a June 6 press conference outside the county's Planning Board offices in Silver Spring.
According to Diane Cameron, the Audubon Naturalist Society's conservation program director, the newly formed group will also release a report proposing alternatives to planned development in the Clarksburg area.
You can find out more information (below):
Audubon Naturalist Society,"Ten Mile Creek: Saving Our Last Best Stream"
montgomeryplanning.org, "Ten Mile Creek Area"
Bethesda Magazine, "The-Battle-Of-Ten-Mile-Creek-Intensifies"
Gazette, "Audubon-led coalition releasing report on Ten Mile Creek in Clarksburg"