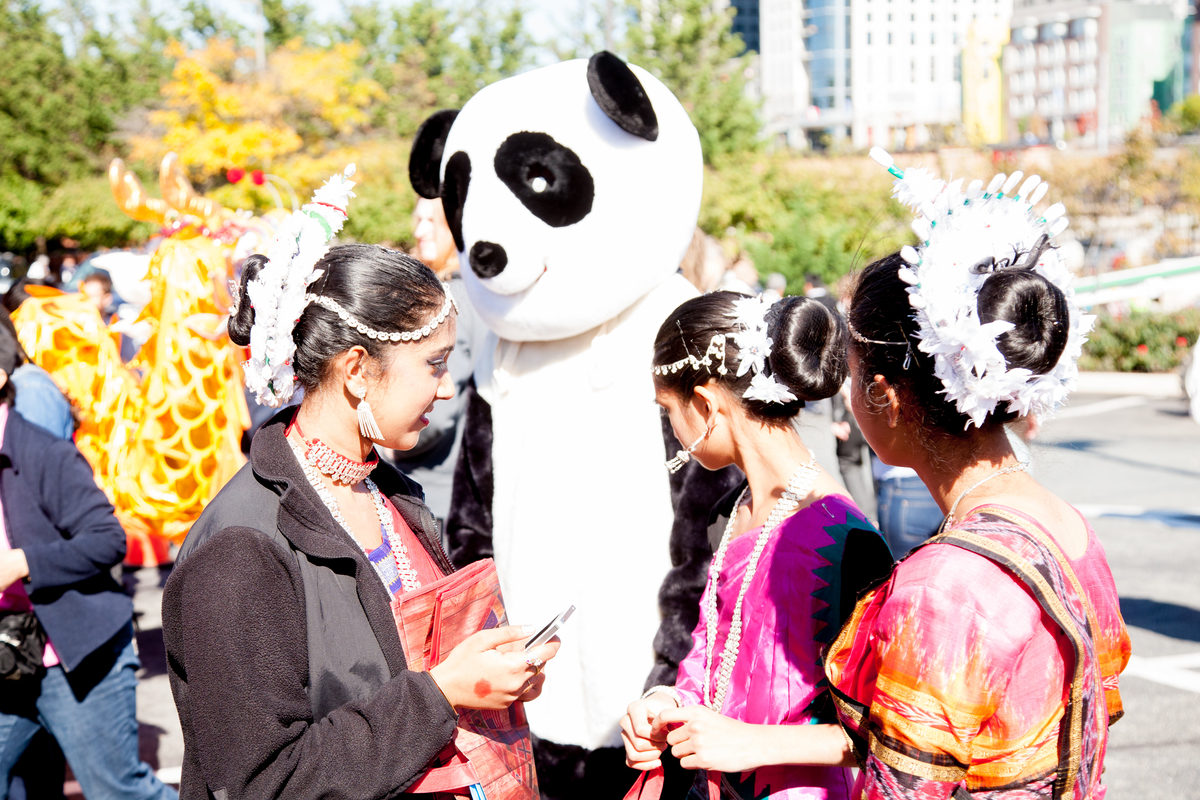 Save the Date: World of Montgomery Festival Returns Oct. 21 in Rockville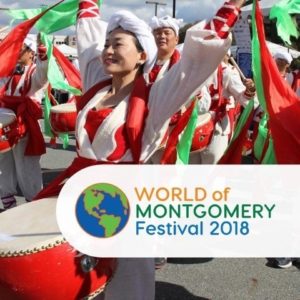 The World of Montgomery Festival is scheduled for Sunday, Oct. 21 from noon to 4 p.m. at Montgomery College's Rockville campus. The festival, in its 10th year, celebrates the many diverse cultures of Montgomery County residents through traditional arts, multicultural music, food, dance and hands-on activities. Admission and activities are free.
The featured countries in this year's festival include Grenada, Bolivia, Nigeria, Iraq, Turkey, Ukraine, Germany, Korea, Ethiopia, China, El Salvador, and India. The "International Village" includes free activities, crafts, traditional art demonstrations, and performances representative of each country.
This year's festival theme is "light." In the India tent, adults and children can experience Diwali, the Hindu festival of lights which celebrates the victory of light over darkness.  Iraq will have on-site storytellers telling the legend of Alaa El Deen and his Magic Lamp.  The Ukraine village will give festival-goers the opportunity to make flowered headdresses and jump over a fake bonfire to celebrate the pagan Slav festival.  Visitors to the El Salvador tent can make lanterns, in honor of the Festival of Lanterns (farolitos).
Festival-goers will have the chance to "Light Up the World" by drilling holes and building circuits to help create a giant globe mural, lit up to show where different families are from. At the "Reflection Wall," kids and families may reflect upon how light relates to their culture, adding their stories to those of others in the community. And at "Trick of the Light," attendees change their perception by manipulating lights, colors, and shadows, through reflective and light bending objects.
The World of Montgomery Festival promotes cultural appreciation and tolerance in young people through fun, educational, hands-on experiences.  In addition to free crafts, games, and cultural activities at each tent, the festival includes a vibrant Parade of Cultures at 1:30 p.m., two stages of music and performances that run throughout the day, ethnic food vendors, and more for the whole family.
Admission is free.  Free parking is available nearby.  The event address is 51 Mannakee Street, Rockville.
For more information, visit www.worldofmontgomery.com.