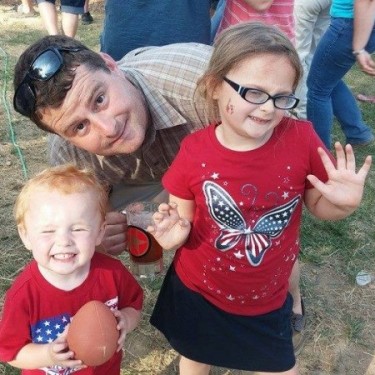 Savi Technology Launches College Fund for Gemmell Daughter
Savi Technology established the Arabelle Gemmell Fund, a campaign designed to create a college fund for Arabelle Gemmell, daughter of Savi employee Ken Gemmell.
Arabelle's mother and two young brothers, Devin and Cole, were killed when a small plane hit their home near Gaithersburg on Dec. 8, 2014. Ken Gemmell was at work at the time of the crash, and 7-year-old Arabelle was at school.
"Everyone at Savi is shocked and deeply saddened by this unthinkable tragedy, and our thoughts and prayers are with the Gemmell family. We are committed to supporting Ken and Arabelle for the long term, and have started that process by establishing this college fund in memory of Arabelle's mother and two brothers," said Bill Clark, CEO & President of Savi in a company press release "The outpouring of support from the community has been remarkable, and we want to build on this amazing generosity as much as possible. We all know Ken as a loving husband, devoted father and dedicated employee, and it's our sincere hope that friends, co-workers and others throughout our community will join us in contributing to this fund."
All donations will go to a 529 plan established for Arabelle, and all fees for the plan will be paid by Savi.
The fund as a goal of $100,000 and as of Dec. 22 it has more than $21,000 in it.
Related: