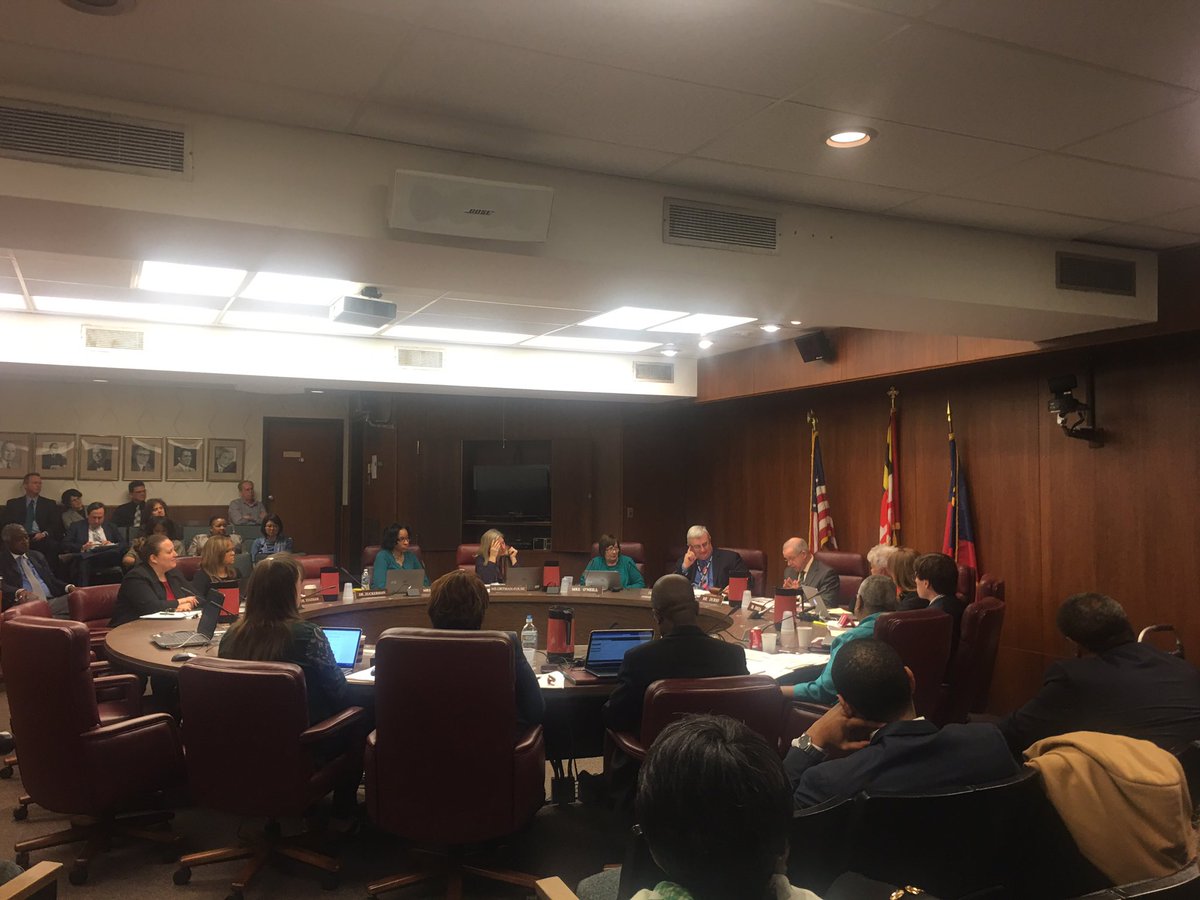 School Board to Ask State Athletic Officials to Change Head Covering Rules
The Montgomery County Board of Education voted unanimously on Friday to submit a letter to the  Maryland Public Secondary School Athletic Association (MPSSAA) and the National Federation of State High School Associations to change a rule that prevented a Watkins Mill High School student from playing in a regional basketball game because of her Muslim head covering.
The WMCurrent first reported that referees during a basketball game between Oxon Hill High and Watkins Mill High refused to let Je'Nan Hayes play in the game without proper documentation of her head covering, called a hijab.
According to federation rules, if a participant is unable to expose their head because of religious reasons, the covering or wrap must be approved by the state association.
School board member Patricia O'Neill, who led the effort to write the letter to the state and national sports governing agencies, said she was surprised by the referee's actions.
"I was troubled that this young girl would be prevented from participating in basketball and at the same time practicing her religion," O'Neill said. "It made me very sad and troubled by the insensitivity in the situation."
Bill Reinhard, an MPSSAA spokesperson, said the organization disagree with the referee's actions.
"High school athletics in Maryland has a strong and stable tradition of providing safe, meaningful and equitable participation for students," Reinhard said. "Unfortunately, the officials made a strict interpretation of the National Federation of State High Schools playing rules for basketball instead of the spirit of the rule designed to ensure safety and competitive fairness. There should have been no denial of participation, and we are committed to working with the school and the family to ensure this does not happen again. "
The letter, according to MCPS spokesperson Derek Turner, will ask both the MPSSAA and the NFHS for a revision of the rule so there is a clear exemption for attire that is directly related to a person's religion.
"This letter shows that we are in support of diversity, and respect all religions and backgrounds," Turner said. "We want to make sure that all students … who have certain attire based on their faiths are not prevented from engaging in extracurricular activities."
Montgomery school board to ask state athletic officials to change rules against head coverings at sporting events. More to come. #MCPS

— MyMCMedia (@mymcmedia) March 17, 2017
"A lot of our issues today have to do with cultural competency" @mocoboe President Michael Durso @mymcmedia pic.twitter.com/XtUO07Fef0

— Mitti Hicks (@MittiMegan) March 17, 2017