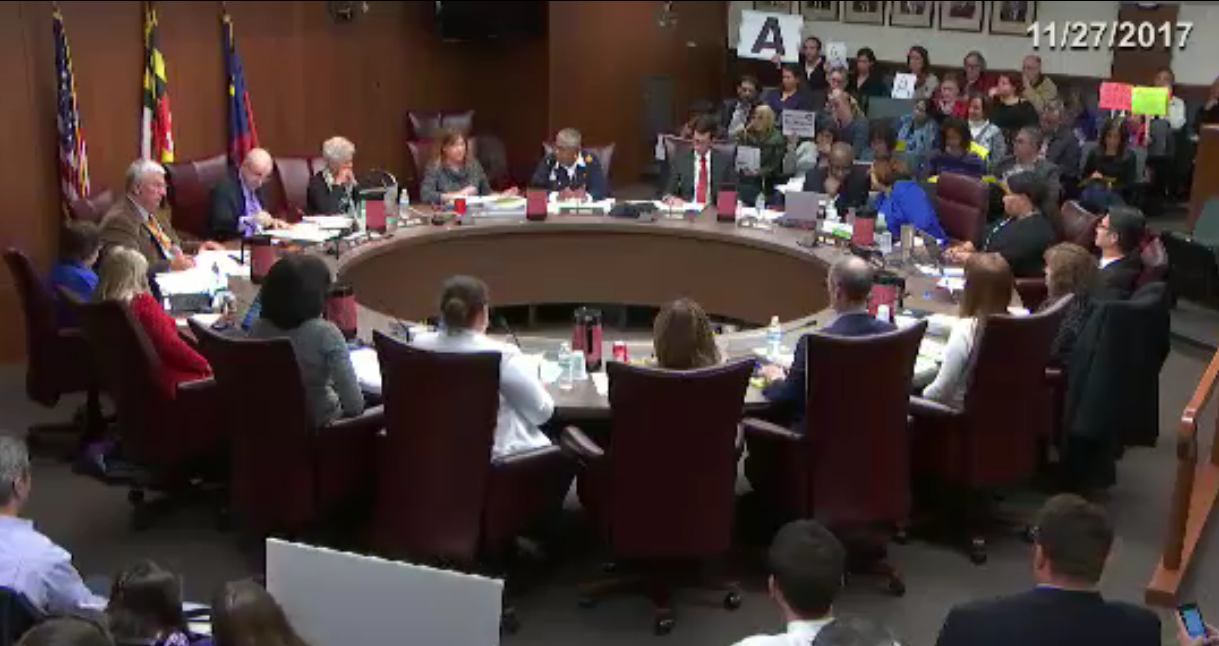 School Board Votes to Redraw Boundaries for Five Elementary Schools in Rockville
Construction on the fifth Rockville elementary school in the Richard Montgomery High School cluster is proceeding. The new school, located on West Edmonston Drive, will replace the original Hungerford Elementary School which most recently was used by the Child Resource Center. The new school, known as Richard Montgomery Elementary School #5, will open on Tuesday, Sept. 4, 2018 with the start of the new school year.
Currently four elementary schools feed into Richard Montgomery High School. They are Beall, College Gardens, Ritchie Park, and Twinbrook. With the opening of Richard Montgomery #5, five schools will included in the Richard Montgomery Cluster. A study was done last spring to determine the new boundaries for the five schools.
Recently problems with the original boundary study were brought to light. Staff discovered errors in the calculations used to determine the number of low-income students who qualify for free and reduced meals (FARMS rate). With corrected numbers, Richard Montgomery #5 would have had a FARM rate of 41.5 percent, while three of the other four schools had FARM rates anywhere from 10 to 17 percent.
This inequity prompted the school board to identify and consider other boundary alternatives. Five new boundary alternatives were identified. The Board of Education voted for Option B. Several parents showed up to the meeting holding up signs with the letter "A" on them in support of Option A.
The Board of Education's meeting Monday evening on the boundary study:
The @mocoboe has approved Alternative B for the Richard Montgomery Elementary School No.5 boundaries pic.twitter.com/Zovc3eQZ0W

— MCPS (@MCPS) November 28, 2017
The options the school board considered: