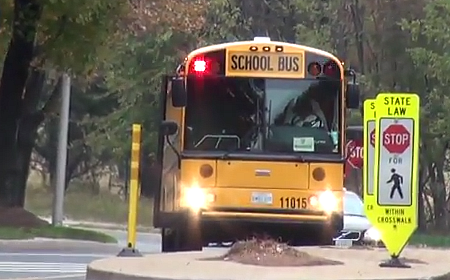 School Bus Cameras Deployed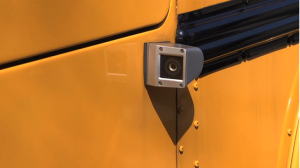 On January 2, when Montgomery County Public School students return to classes, the Montgomery County Police Department will begin a new enforcement program targeting motorists who pass stopped school buses.
During the winter break, several school buses were equipped with automated cameras that will record vehicles that pass stopped school buses with activated flashing red lights. These violations will be reviewed by the police department's Automated Traffic Enforcement Unit and citations will be mailed to the registered owner. The fine in these cases is $125. No points are associated with a citation issued through this program.
When approaching a stopped school bus with activated flashing red lights, Maryland law requires that motorists traveling in the same direction as the bus must stop. The law also requires that motorists approaching the bus from the opposite direction must stop UNLESS there is a physical barrier, such as a median.
This program will expand over the next several months and will target bus routes with the highest reports of violations. The program is designed to allow the cameras to be moved throughout the county as needed.
For more information about the program, contact the Traffic Division at 240.773.6600.
You can find more school bus camera info here: http://www.mymcpnews.com/wordpress/wp-content/uploads/Schoolbushandout.pdf
Related posts: