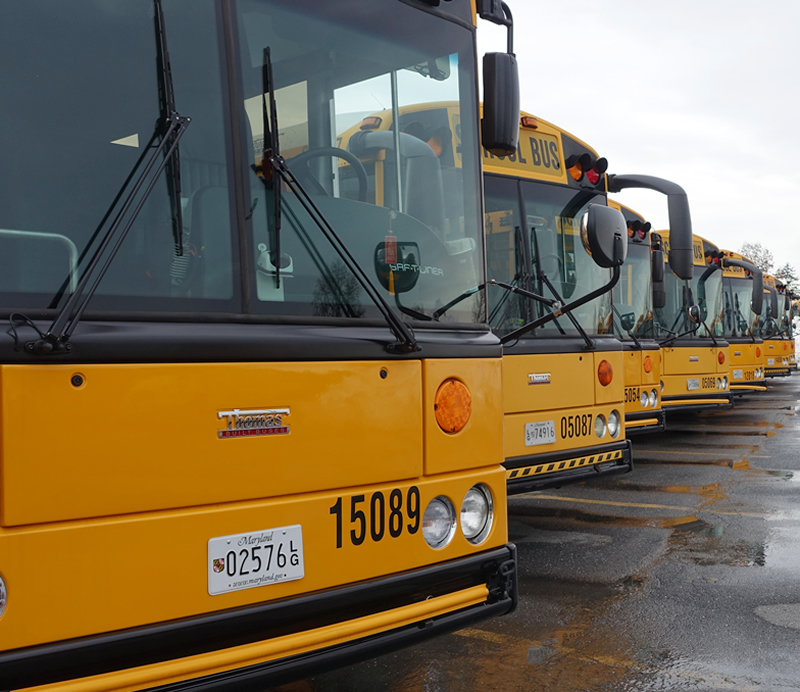 School Bus Parking Debate Continues on June 21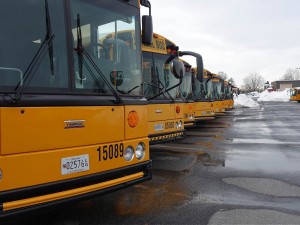 It's been over ten years since county officials knew the Shady Grove bus depot was going to have to be relocated as part of the Shady Grove Sector Plan, and during that time, a county official says over 200 sites have been considered for hundreds of school buses that are currently located at the Shady Grove bus depot.
For one reason or another, all but two of those sites have been ruled out: the Carver Educational Services Center parking lot, and 1000 Westmore Avenue.
On June 16, Greg Ossont, deputy director of the Department of General Services, was in front of the Montgomery County Planning Board to discuss 1000 Westmore Avenue, a ten-acre property the county plans to acquire and a property that county officials are evaluating for parking a maximum of 125 school buses on it.
During her testimony, Rockville Mayor Bridget Newton said she had learned some new facts about the acquisition that she said raised questions about the process. For one, she said the county had already executed and signed a contract for the property before the acquisition's mandatory referral hearing. She also questioned how the county could justify moving school buses to neighbor an established residential community in order to build more new homes at the current depot site.
Many Rockville residents, including some who live in the Lincoln Park community, also testified in opposition of the Westmore Avenue plan. They expressed concerns about the buses impact on their quality of life and their property values.
Former Rockville Mayor Larry Giammo said he was disappointed about how the county executive's staff had handled the site selection for the school bus parking.
Upon learning about the county's contract on the Westmore Avenue property, several planning commissioners said the process disrespected the community and the board.
Planning Chair Casey Anderson said he was concerned about how the county could grow, and build new schools if it can't find parking for its current school buses.
After listening to staff, Ossont and residents, planning board members unanimously agreed with planning staff in recommending disapproval of the proposed acquisition at the mandatory referral hearing.
So what happens next?
The Montgomery County Council has scheduled a June 21st meeting to discuss the school bus parking issue.
You may remember that just last month, Council President Nancy Floreen sent a letter to School Board President Michael Durso asking for all work on the proposed Carver bus parking site to be suspended until this Council work session was held.
According to the Council's agenda, the June 21st meeting will begin with a closed session at 10:15 a.m. to discuss acquisition of real property for a public purpose and to consult with counsel to obtain legal advice.  At 10:45 a.m. the public discussion on the bus depot and the proposed interim parking sites is set to take place, and if it goes long the meeting will continue, after a noon recess and some public hearings, at 2:15 p.m on Tuesday afternoon.
On its Facebook page, the Carver Coalition posted a photo of some signs that residents may be holding at Tuesday's meeting.