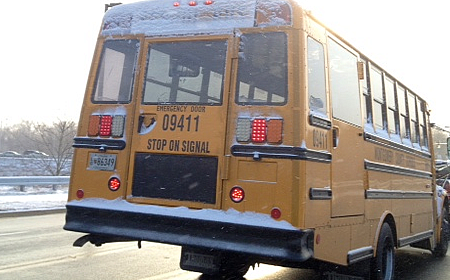 Schools Open on Time Tuesday Morning
Montgomery County Public Schools (MCPS) are opening on time Tuesday morning.
The school district posted the message on their website at 5 a.m.
The National Weather Service expects 2 to 4 inches of snow Tuesday afternoon.
MCPS canceled all field trips for the day.
The school district will monitor the forecast and weather conditions and plan to announce a decision on closing schools early by 10 a.m.
Springbrook High School will be closed Tuesday, due to issues with the heat pump that have left the building without heat. MCPS is working to repair the heating system.
MCPS schools and offices will open on time today, January 29, 2019. A decision about early dismissal will be made by 10 a.m. as the forecast develops and conditions are better known. All field trips today are canceled.

— MCPS (@MCPS) January 29, 2019