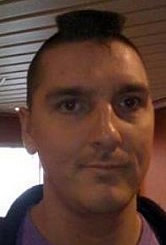 Scott Tomaszewski Will Serve Two Life Sentences for 2015 For Killing Rockville Couple (VIDEO)
A Rockville man accused of killing his neighbors will spend the rest of his life behind bars without the possibility of parole.
32 year year old Scott Tomaszewski pleaded guilty  back in September to first degree murder for killing Dick and Jody Vilardo on May 10, 2015.
The murder was discovered by the daughter of the victims, Katherine Vilardo, on Mother's Day. She was later joined at the murder scene with her brother, Andrew Vilardo and his wife, Lindsay Vilardo.
After the sentencing, Montgomery County State's Attorney held a press conference to discuss details about the case.
"I want to commend them for their courage and their words today," said Montgomery County State's Attorney John McCarthy. "If you were in the courtroom today you heard a presentation that did great honor to Dick and Jody Vilardo."
You can watch the news conference in its entirety, below:
Happening now: press conference for the sentencing of Scott Tomaszewski. @mymcmedia pic.twitter.com/C3TNa1KMhd

— Mitti Hicks (@MittiMegan) December 13, 2016
Scott Tomaszewski will serve life without the possibility of parole for murdering his neighbors @mymcmedia pic.twitter.com/PIdeEt0ruX

— Mitti Hicks (@MittiMegan) December 13, 2016