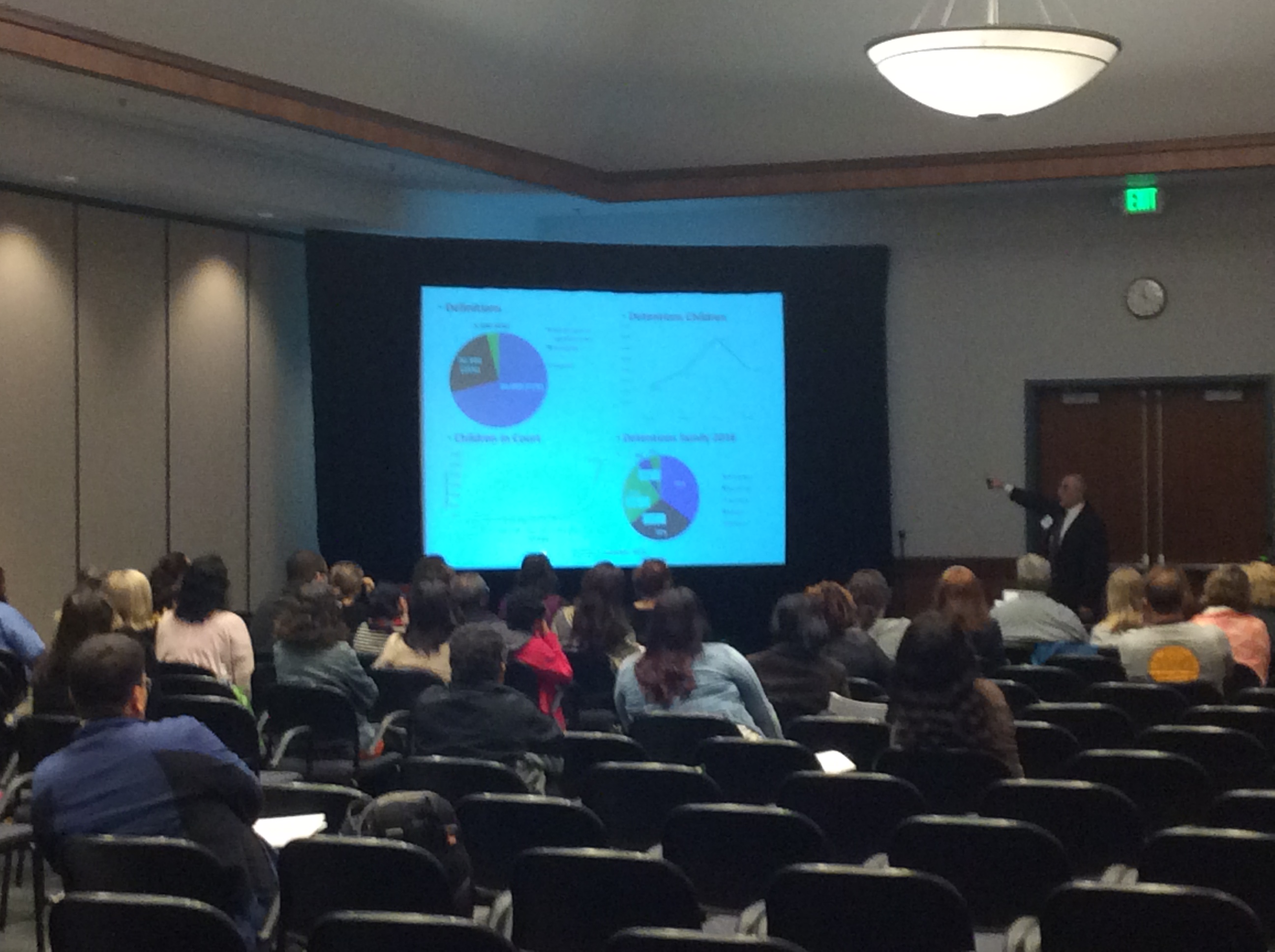 SCUP Conference in Rockville Encourages Building a Better Community (VIDEO)
UPDATED Supporting those suffering from domestic violence, building community with Muslim youth and dealing with issues in race and equality, were just a few topics discussed at the 17th Annual School-Community United Partnership (SCUP) Conference at the Universities at Shady Grove in Rockville on Oct. 7th.
This year's theme "All Together Now, Our Journey to Community," allowed hundreds of Montgomery County professionals in the human services field learn best practices related to the profession.
"One of the most important things besides the extreme and timely relevance of the topics is the fact of the spirit of the conference," said Cassie Cardona, pupil personnel specialist for Montgomery County Public Schools.
Those in attendance include counselors, therapists and human resource coordinators from non-profits, government agencies and Montgomery County Public Schools system.
"Participants have the opportunity to come here without paying an admission to share with colleagues, learn from one another, and that collegian spirit, that information and resource sharing spirit is exactly what we're all about," said Cardona.
The SCUP Conference is not open to the general public but organizers encourage those interested in learning more to talk with your local human services agencies.
Here at the SCUP Conference where #MoCo professionals in human services are learning how to better serve our community @mymcmedia pic.twitter.com/8f4hUdod1A

— Mitti Hicks (@MittiMegan) October 7, 2016