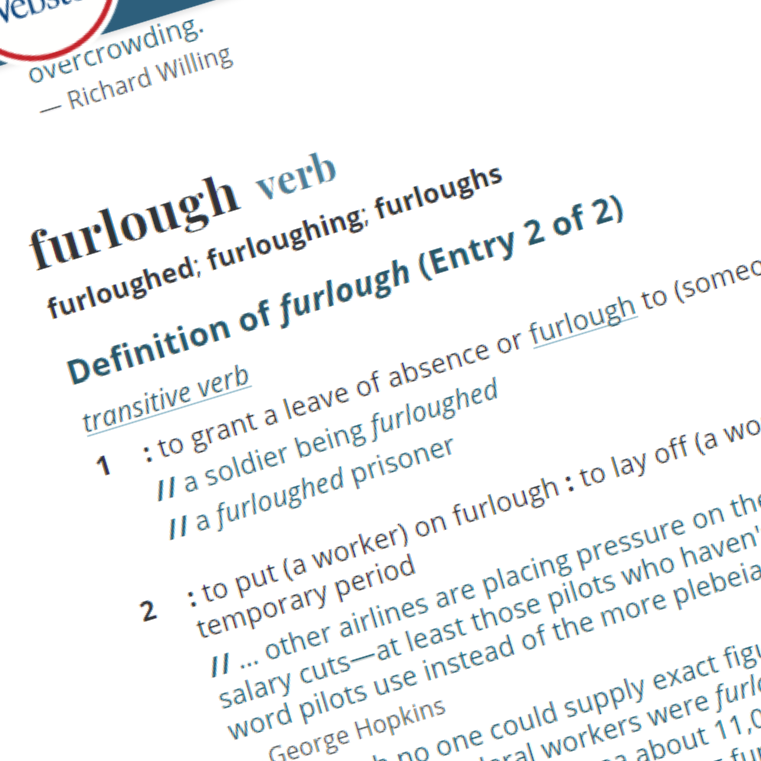 Searching for 'Furlough'
Early entry for word of 2019: furlough.
During this shutdown, as many as 380,000 federal employees have been furloughed and 420,000 are working without pay, according to a memo from Sen. Chris Van Hollen.
Google Trends tracks terms plugged into the search engine. Trends shows "furlough" is currently spiking on Google. And it last spiked on Jan. 20, 2018, during the last government shutdown.
A furlough can mean time off. It's not unusual to hear service members talk about a furlough, military-speak for vacation. It can also mean, as those civil servants are finding out, that the time off comes without a paycheck.
By the way, according to Google, it's an easy guess where "furlough" searchers live: D.C., Maryland, and Virginia are three of the top four states (Alaska came in third).