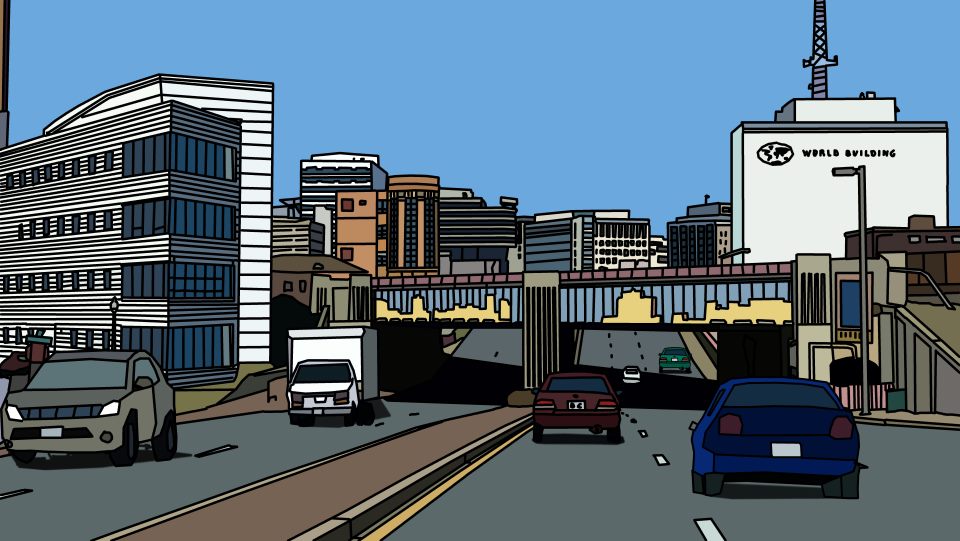 Season 1 Episode 1: The Pilot (VIDEO)
Silver Spring is more than my home, it is my identity.  I moved to the area as a child in '92 and immediately saw the positive effect the area had on our family.  As a kid, I was welcomed to an area with winter snows, and as an Orthodox Jew, an area with a kosher pizzeria.  Novelties like this were "cool" as a kid, but growing up in the Nation's capital also had a profound impact on me. To jump ahead to present day:  I just graduated from Montgomery College in Rockville, Maryland and I am starting a new chapter in my life.
I recently became engaged to a wonderful girl in Scranton, PA, and this week I am starting work here at Montgomery Community Media.  I'm also a full time student at U.M.U.C. My education has been in the television industry and this is my passion.
Work and education are one and the same to me. Montgomery Community Media (MCM) is a great example to extrapolate from. Learning in a class and from a book will only get you up to the point. Accomplished learning needs to come from real life experience. MCM has given me both. Starting my education and my path in television was only possible with the foundation courses I took here at MCM years ago. As an alumnus, I feel honored to come back here and apply my knowledge to everyday production tasks.
As I delve in the work environment, I learn new ways to improve my skills at everything within the visual arts industry. I learn a lot from this work environment; I learn because it's learning in itself, producing, and entertaining that is my passion. My new job here at MCM is my dream job; at MCM I can live in an environment where everyone around me shares this passion.
What appeals to me most about MCM is the local insights it offers as an access community channel. I love the DC area and always follow local film news. When I log onto Facebook, I go to MyMCMedia, Film DC and the Maryland Film Industry Coalition to see what's happening. My dream is to one day give back to the area by bringing more of the television and film industry here.   One way I can achieve this is by creating my own content, and having it be situated in the local area. I love to animate and my vision would be to start a successful sitcom style cartoon for grownups. This would be more akin to the classic Simpsons as opposed to modern day adult cartoons.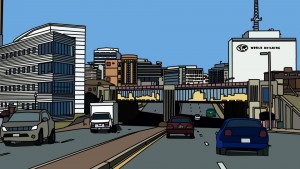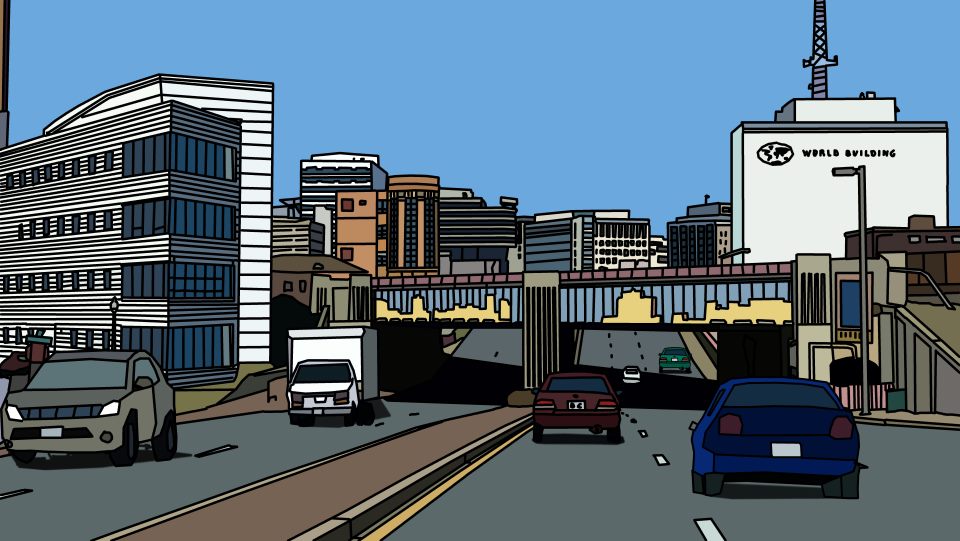 For a little over two years now I have been working of such a project.  Animation is extremely tedious, and to produce a TV series with no resources is impossible, however, a movie is only near impossible. Before setting out for such a task, a proof of concept cartoon had to be made (embarrassing quality as it was many years ago). The logic is: if a single individual can animate a 2 minute "short" with a week of work, than a 90 minute film is not entirely impossible if the same schedule is used. Of course there are problems that can arise but these can be sorted out. After all, there are also shortcuts that aren't available with a minute cartoon, such as reusing backgrounds (sets the characters live in). There is also the pride of making something people have said is impossible.
The Silver Spring Show: The Other Higgs Boson Cartoon from Joe Schlesinger on Vimeo.
Making, or more so, animating a movie is a goal that shouldn't be tried without prior experience. I have taken baby steps with various "shorts."  My project has a completed outline and three fourths of a script published. Called: "The Silver Spring Show," its three parts are: Act One -resembles the multi-camera sitcom format, Act Two resembles a single-camera drama and the final act uses the new single camera mockumentary style like "The Office" and "Modern Family." Act One, Two and Three have their own beginning, middle and end. The entire movie itself, just like a season, has its own beginning middle and end too. This TV structure is just the gimmick, however a gimmick will only go as far as the quality of the movie or as far as the writing will take you.
Writing is very challenging, making a movie, more so. For this reason, I would like to use this blog as a medium to share my process, progress, difficulties, and more importantly, motivate weekly production knowing an audience is here who can expect to see updates on a regular basis. In addition, I'd like to share local news and production stories in and around MCM and the DC area, and how they can compare and contrast to this project, or just simply, share what others are making around the area.
MCM here has opened possibilities for the community and I am honored to have the platform to help others. Please share my new blog, and help support this near impossible project years in the making. And above all, please show your support for your public access channels.