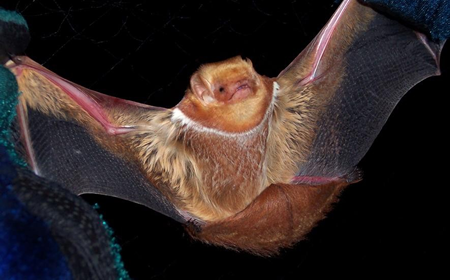 Second Rabid Bat Captured in Gaithersburg This Month
For the second time this month, Gaithersburg animal control officers were called to a residence for the report of a bat inside the home that later tested positive for the rabies virus.
The latest incident happened on July 21st at 3:30 p.m. at an occupied condominium in the 800 block of Quince Orchard Boulevard. Animal Control Director Lisa Holland said two bats were captured inside this home, euthanized and tested for rabies.
Test results confirmed that one of the bats was infected with the rabies virus, she said.
City officials also captured a rabid bat in an apartment on Dalamar Street on July 10th and in May on Christopher Avenue. Since May, Holland said three bats have tested positive for the rabies virus.
According to Holland, bat calls are not unusual for the city's animal control office. Typically she said they respond to eight bat calls a week.
Holland said the bats often enter residences through open windows and doors. She said it is important to make sure screens are intact and she does not advise leaving your sliding glass door open at dusk when bats are out feeding on bugs. "They will chase a bug into your house and it happens so fast you won't see it," she said.
Officials are reminding residents that rabies can be fatal to humans or animals if they are exposed and do not receive treatment. If you were in direct contact with a bat in the Quince Orchard Boulevard area in the last several weeks, contact the Montgomery County Health Department immediately at 240.777.1755. If your pet had any contact with a bat in this area in the last several weeks, you should call Gaithersburg Animal Control at 301.258.6343.
For more information, including a list of upcoming rabies clinics, contact the City of Gaithersburg Office of Animal Control at 301.258.6343 or visit the city's website at www.gaithersburgmd.gov.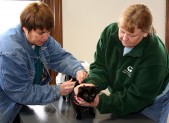 Gaithersburg city officials are reminding residents to vaccinate their pets against the rabies virus after a rabid bat was found in an apartment on Dalamar Street on July 10th. According to a city news release, the bat was captured, euthanized and tested for rabies. Test results confirmed that the bat was infected with the rabies […]