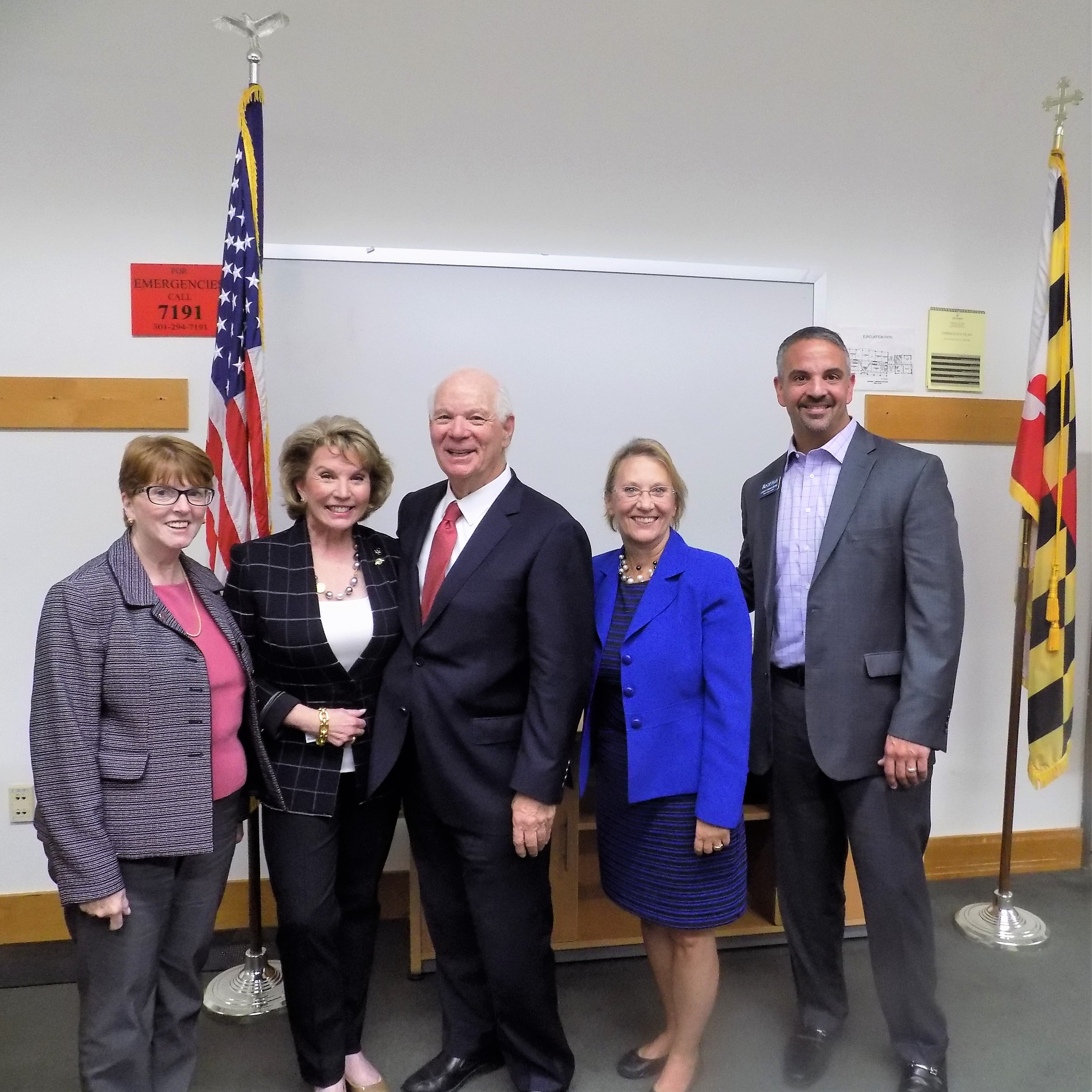 Senator Ben Cardin Meets with Business Leaders at the Multi-Chamber Hosted Town Hall
The Gaithersburg-Germantown and Rockville Chambers of Commerce, along with the Greater Bethesda, Montgomery County, and the Greater Silver Spring Chambers of Commerce joined forces for conversation with U.S. Senator Ben Cardin on August 31 at Johns Hopkins University Montgomery County Campus.
It was great for the business community to come together to talk about national issues that impact our small businesses. Senator Cardin is a strong supporter of small business and entrepreneurs,"  said Marilyn Balcombe, GGCC President and CEO.
Cardin spoke about the importance of small business, the tax climate as well as health care policies.
Incredible range of Q&A w/biz leaders from across @MontgomeryCo . Thank you @MCCCMD for bringing everyone together in support of our region pic.twitter.com/SknoYNiuw3

— Senator Ben Cardin (@SenatorCardin) August 31, 2017
Cardin has been a national leader on health care, retirement security, the environment and fiscal issues while representing the people of Maryland in the U.S. Senate, and before that in the House of Representatives. He is the youngest elected speaker, Maryland House of Delegates 1979-1986; he served in the U.S. House of Representatives from 1987-2006 and was first elected to the Senate in 2006. Cardin currently serves as Ranking Member of the Senate Foreign Relations Committee. He is a senior member of the Environment and Public Works Committee and Small Business and Entrepreneurship Committee. He also serves on the Senate Finance Committee.
The GGCC is active in providing business-to-business networking opportunities throughout the year: a collective voice in local, regional, and state legislative affairs, professional development opportunities and other services that enhance the business environment.