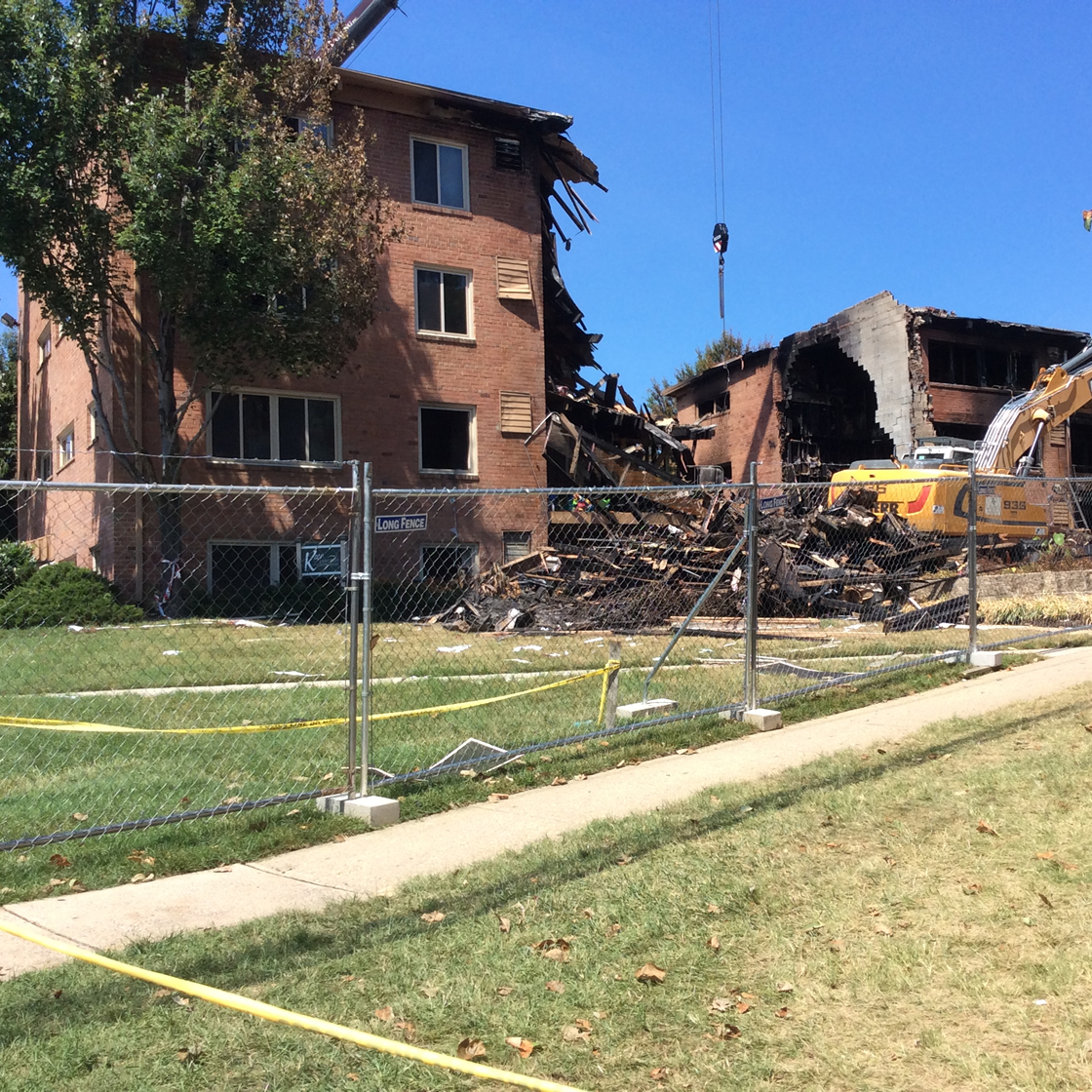 Senator Cardin & County Executive Leggett Tour Silver Spring Explosion Site (VIDEO)
The devastating explosion that claimed at least seven lives continues to cause hardships for dozens of families in Silver Spring. U.S. Senator Ben Cardin and County Executive Ike Leggett toured the site of the August 10 explosion at the Flower Branch Apartments. Leggett told reporters that the management of the complex is working with local agencies to move displaced residents into other homes.
Senator Cardin and the County Executive also met with displaced residents given temporary shelter at the Long Branch Community Center. Some now homeless families expressed concerns about the loss of their documents along with everything in their homes. Officials say they reassured the 53 families staying at the center that they have no reason to fear immigration enforcement issues.
Local and federal investigators have not released any new information about the cause of the explosion that destroyed two buildings at the Flower Branch Apartments. They are continuing to look into the possibility that a gas leak might have been a contributing factor. Workers from Washington Gas have been testing lines at the apartment complex. Officials say residents are safe but should contact the company and fire department if they smell gas. Authorities say they expect to have more information about their investigation in a few days. They also have not yet released any information about the identities of the seven victims whose bodies were recovered from the rubble of the apartment complex.