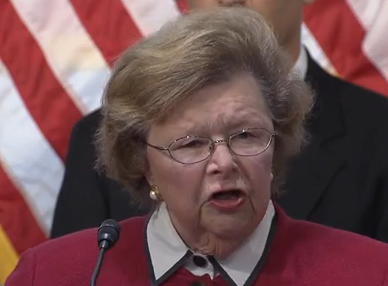 "We Need to Reopen the Federal Government" (Videos)
U.S. Senator Barbara Mikulski passionately called for Congress on Oct. 2 to pass legislation to reopen the federal government as she highlighted the impact the government shutdown has on federal workers in our area.
Mikulski also introduced furloughed National Weather Service Meteorologist Amy Fritz of Silver Spring who shared her story.
Watch Senator Barbara Mikulski in this video:

Video Courtesy: mikulski.senate.gov
Then don't miss remarks by furloughed National Weather Service employee Amy Fritz of Silver Spring:

Video Courtesy: mikulski.senate.gov
Related Posts