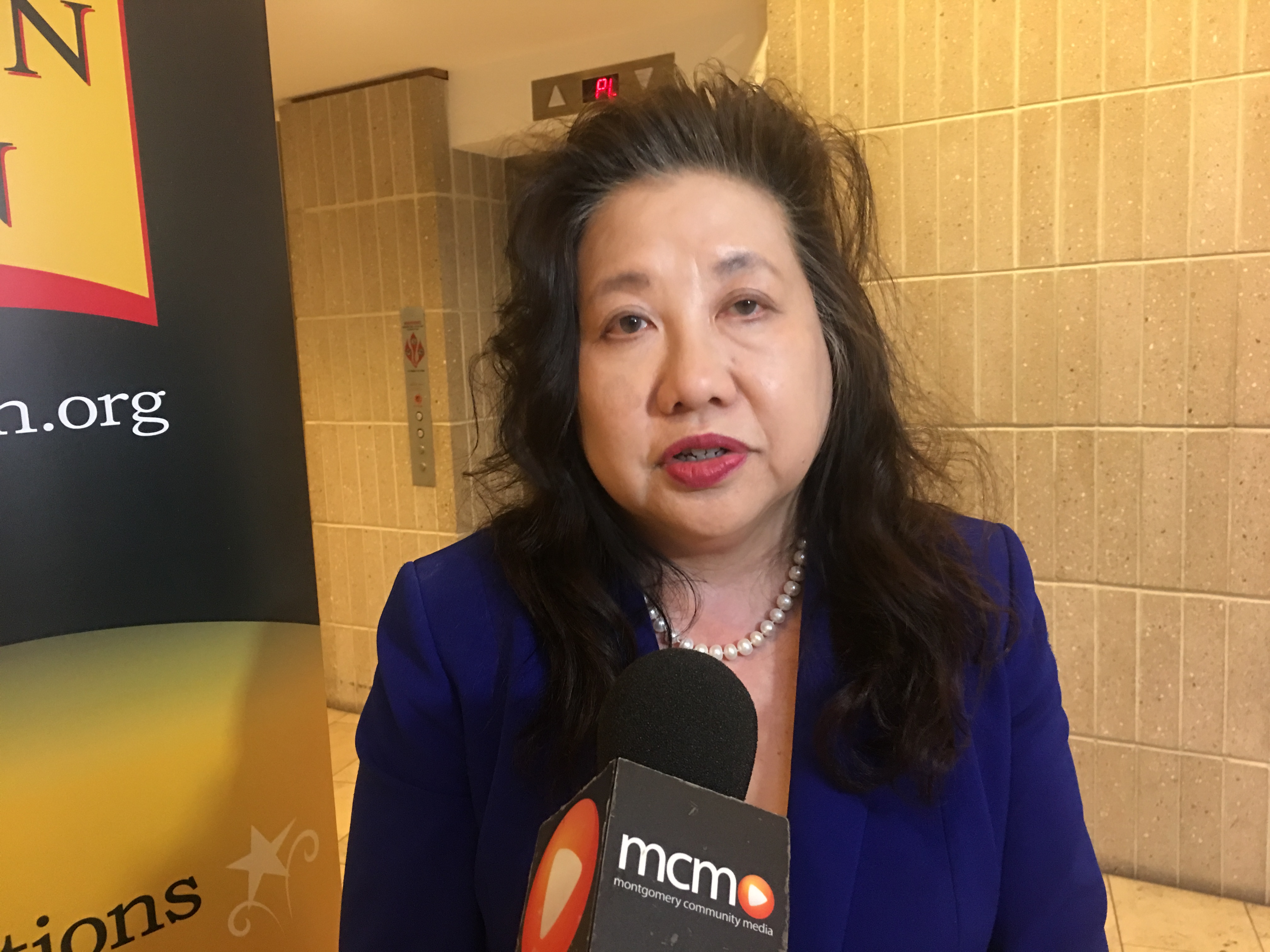 State Senator Susan Lee Shares Legislative Session Update
Residents gathered at Veterans Plaza in Silver Spring on Tuesday evening for a statewide listening tour hosted by the Maryland Commission for Women. The goal of the meeting was for participants to voice their concerns to elected officials and the commission regarding women's rights to help design laws that impact both women and their families.
Maryland State Senator Susan Lee was one of many elected officials who attended the public forum.
In this MyMCMedia Extra video, Lee reflects on her accomplishments regarding women's right during Maryland's 2017 General Assembly.