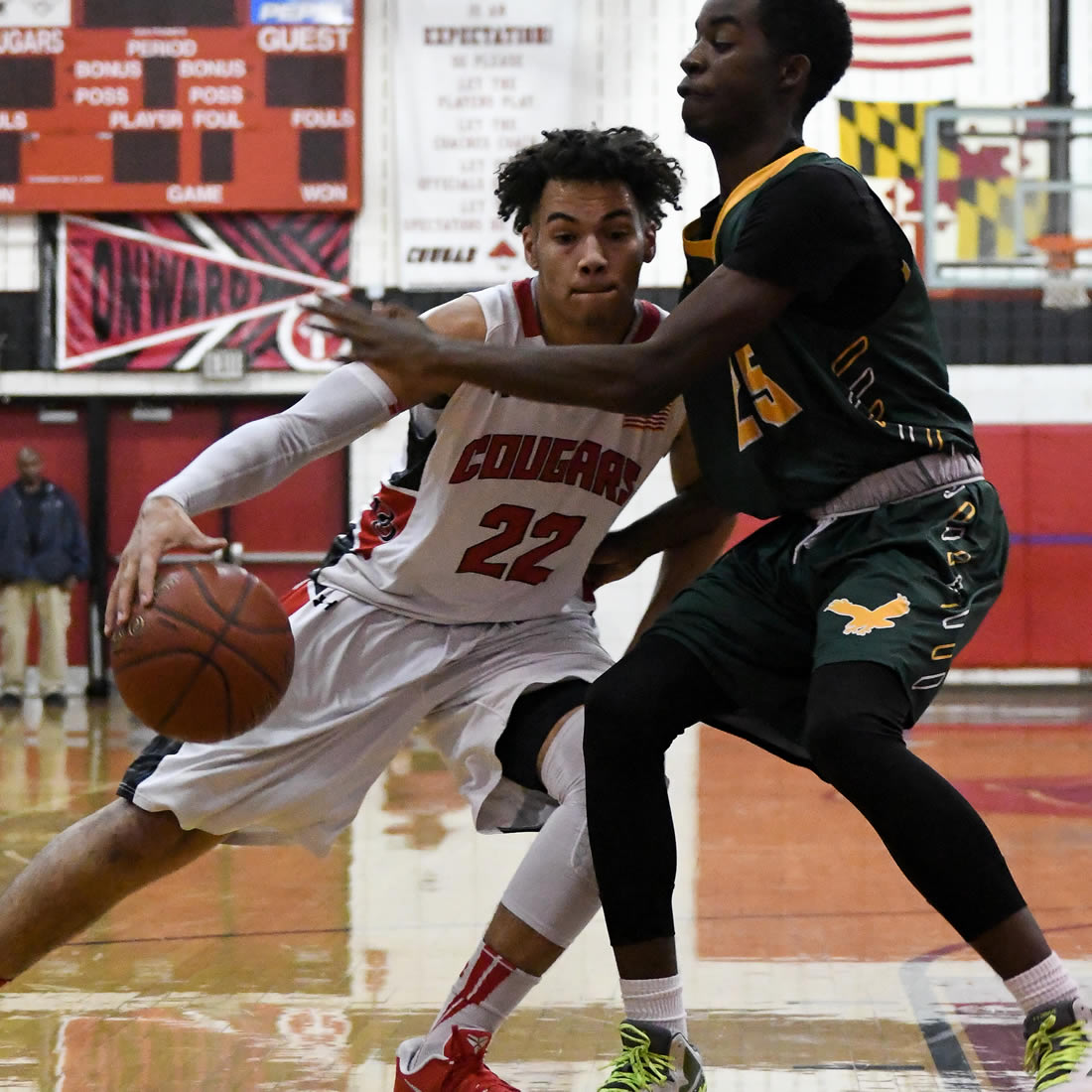 Seneca Valley's Unbeaten MoCo Streak Continues (PHOTOS)
Seneca Valley boys basketball team, ranked 8th in the DMV, traveled to Darnestown to defend their unbeaten streak in Montgomery County.  That streak dates back to January 26, 2016.  The Screaming Eagles proved determined not to lose and held on in the final minute to walk away with a 65-60 win over the 13-1 Quince Orchard Cougars.  The streak is still alive.
Seneca's Kareem Matthew saved his best efforts for the final two minutes of the game.  During that span, Williams sunk four free throws, then stole a desperation Cougar shot by Matt Kelly with less than 10 seconds left to seal the win for the Screaming Eagles.
Seneca's Triston Price and Brandon Simpson contributed 13 and 17 points respectively, for a combined 30 of the Screaming Eagles 65 points.  Add in the final four points by Matthew and that was the basic difference in the outcome of the game.  Quince Orchard manufactured 28 points from their power duo of Matt Kelly and John Fierstein who both had 14 each.
Photos 2017 © Fabrizio for MCM | PhotoLoaf®