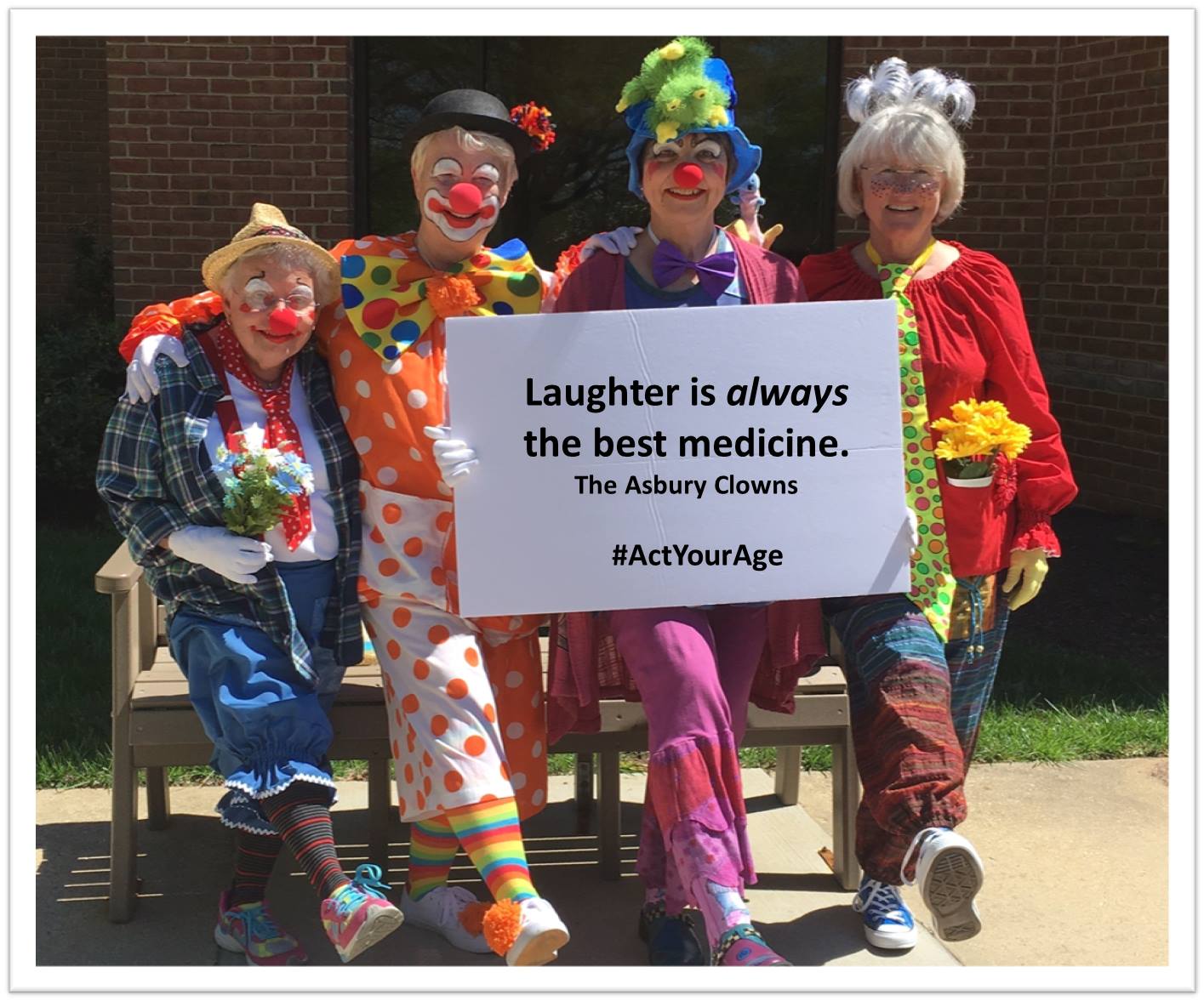 Senior Residents Are Changing the Stigma on Aging (VIDEO)
UPDATED Senior residents at Asbury Methodist Village in Gaithersburg are changing the stigma on what it means to age.
"We do a lot of rollerblading, we do a lot of biking, we walk quite a bit, we hike, we swim and we both do yoga," said resident Pam Parmer.
Parmer and her husband Ron Stevenson moved into the Asbury retirement community back in 2015 and had no idea how active their lives would become.
"It's something that really surprised me," Parmer said. "I thought that I would move here and I would live in my nice little villa and my life would stay the same […] it actually has gotten better."
Like Parmer, many residents living in Asbury are physically active and doing more in what they call their "golden years," than before.
Part of the reason is because of Asbury's new campaign titled "What's Age Got to Do with It?" The campaign was launched in the month of May in honor of Older Americans Month with the goal of informing society's perception of aging by sharing how residents at Asbury are getting involved, according to Cathy Canning, manager of marketing communications for Asbury.
"I hadn't played Bridge in over 20 years and the first thing they do when you move here is ask, 'Do you play Bridge?'"  said resident Edith Isacke. "I have made so many friends here."
"It's not about the age but it's about the people," Rob Liebreich, executive director for Asbury said.
Liebreich said their hope is to encourage senior residents that age alone really doesn't define you and to inspire older Americans to try something new without using age as a limitation.
Here at Asbury Methodist Village here in Gaithersburg to discuss healthy aging for Older Americans Month. #actyourage @mymcmedia pic.twitter.com/lTUku1OXIy

— Mitti Hicks (@MittiMegan) May 25, 2017
Staff here started a campaign "what's age got to do with it" aimed to changed the stereotypes on aging. @mymcmedia pic.twitter.com/KuBwgiIX01

— Mitti Hicks (@MittiMegan) May 25, 2017