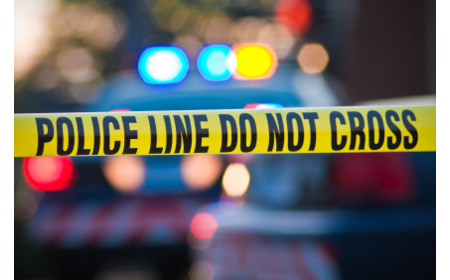 Police Investigate Fatal Accident on Laytonsville Road
Updated
Detectives from the Montgomery County Police Collision Reconstruction Unit are investigating a fatal collision that occurred the morning of September 11 near Laytonsville.
According to police, at approximately 8:31 a.m., 5th District officers responded to the area of Laytonsville Road near Hawkins Creamery Road for a report of a personal injury collision. Officers located a grey 2009 Hyundai Sonata that had left the roadway, struck a tree, and rolled over.
Police say the preliminary investigation has revealed the vehicle was traveling eastbound on Laytonsville Road prior to Hawkins Creamery Road. For reasons still under investigation, police said the vehicle drifted off the roadway, struck a large tree, and rolled over before coming to rest alongside a fence. According to police, tThe driver of the vehicle was transported to R. Adams Cowley Shock Trauma by Maryland State Police helicopter where he succumbed to his injuries.
Police have identified the driver as Adam Joseph Gaudreau, age 48, of Mount Airy.
The circumstances of this collision remain under investigation. Anyone with information about the collision is asked to contact the Collision Reconstruction Unit at 240.773.6620. Callers may remain anonymous.
_____________________________________________________________
Montgomery County police are on the scene of a serious accident that occurred around 10 a.m. on Laytonsville Road between Hawkins Creamery Road and Damascus Road.
According to police, a single vehicle hit a tree and the driver has been airlifted to a local hospital with life threatening injuries.
The road remains closed while the accident investigation is underway.
Collision UPDATE: male with life-threatening injuries. Collision Reconstruction Unit en route to collision scene. Road closure remains.

— Montgomery Co Police (@mcpnews) September 11, 2013
COLLISION (cont) – adult male flown by helicopter with serious injuries. No further at this time.

— Montgomery Co Police (@mcpnews) September 11, 2013
COLLISION-Laytonsville Rd. closed between Hawkins Creamery Rd.&Damascus Rd. Single vehicle,single occupant,struck tree. Adult male. (cont)

— Montgomery Co Police (@mcpnews) September 11, 2013