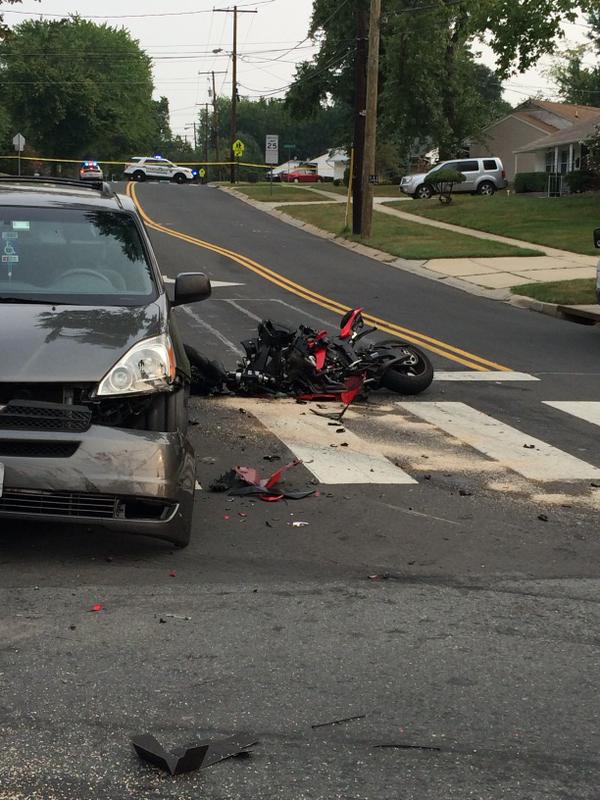 Serious Motorcycle Collision, Parkland Drive and Aspen Hill Road (VIDEO)
Montgomery County police are investigating a serious collision involving several vehicles, including a motorcycle, at Parkland Drive and Aspen Hill Road.
According to Montgomery County Fire and Rescue Spokesperson Pete Piringer, the collision occurred before 8 a.m. on Wednesday morning.
Piringer said the motorcycle driver suffered a serious injury.
The police department's Collision Reconstruction Unit is investigating the crash.
Area roads were closed while the investigation was underway at the scene.
U/D Parkland Dr & Aspen Hill Rd, multi-vehicle collision, EMS evaluating Motorcycle driver w/ Pri1 traumatic, LT inj pic.twitter.com/5ybQojy58X

— Pete Piringer (@mcfrsPIO) September 2, 2015
7:46am- Serious collision involving motorcycle at Aspen Hill Rd. and Parkland Dr. Collision Reconstruction Unit en route.

— Montgomery Co Police (@mcpnews) September 2, 2015
Update – Parkland Drive and Aspen Hill Road, collision involving a motorcycle, EMS evaluating serious inj, all lanes blocked

— Pete Piringer (@mcfrsPIO) September 2, 2015

https://twitter.com/mcfrsPIO/status/639055437669769217