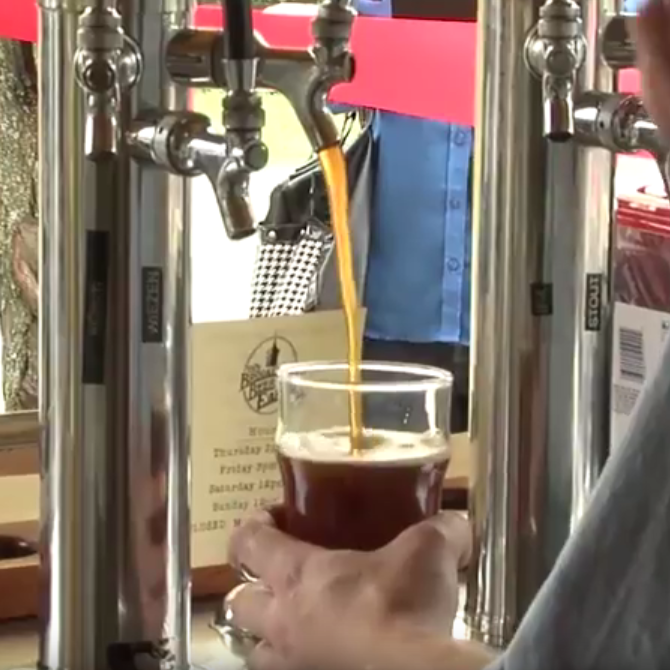 Session Ends with Beer Bill Compromise
A bill designed to help Maryland's craft beer industry seemed like a good idea. Then it got mixed up in Annapolis politics, according to Del. Charles Barkley.
When it first appeared before the House of Delegates, the measure passed 139-0. Then delegates and breweries found out that bill didn't help the smaller brewers at all.
Barkley, who chairs the House subcommittee on alcoholic beverages, went so far as to say his colleagues were misled by the contents of the legislation.
"I would say absolutely they were misled. [The House] thought we worked out a compromise and this was it. We hadn't," he told Naptown Pint, a blog that traces Maryland's growing craft beer industry.
After the House passed its version, brewers and others got changes made in the Senate version, which passed Friday. The 2017 General Assembly ended Monday at midnight.
"I was just not pleased with how things were going with the brewery bill, and I made some comments," Barkley said Monday.
In a post on its website, the Brewers Association of Maryland said it reluctantly supported the Senate version of the legislation as "the best compromise that could be achieved to protect local brewers this year."
The bill, as passed by the Senate, allows smaller brewers to contract with other license holders. According to Naptown Pint, startup breweries that don't have their own facility or face a high demand for a product can contract other breweries for assistance.
It also increases the limit of on-premise consumption and expands the operating hours for brewers.
Barkley, who represents Montgomery County's District 39, has bucked House leadership in the past. He opposed a tax on millionaires in 2008 and was stripped of his influential spot on the Appropriations Committee the next year.
Would Economic Matters Committee Chairman Dereck Davis force him out of his chairmanship of the alcoholic beverages subcommittee? Barkley said he had no idea. Davis could not be reached for comment.
"Session's over now everybody needs to pull back and cool off a little bit," Barkley said.
Barkley is in his last term in the legislature. The Democrat said he plans to run for the Montgomery County Council in 2018.
Meanwhile, Comptroller Peter Franchot announced Tuesday he was creating a task force to review outdated alcohol laws in Maryland. The task force will examine laws in other states and receive comments from industry stakeholders.
The task force will include craft brewers, consumers and lawmakers.
"The goal is some kind of model legislation that will help facility the growth and success of Maryland's craft beer industry," spokesman Alan Brody said.