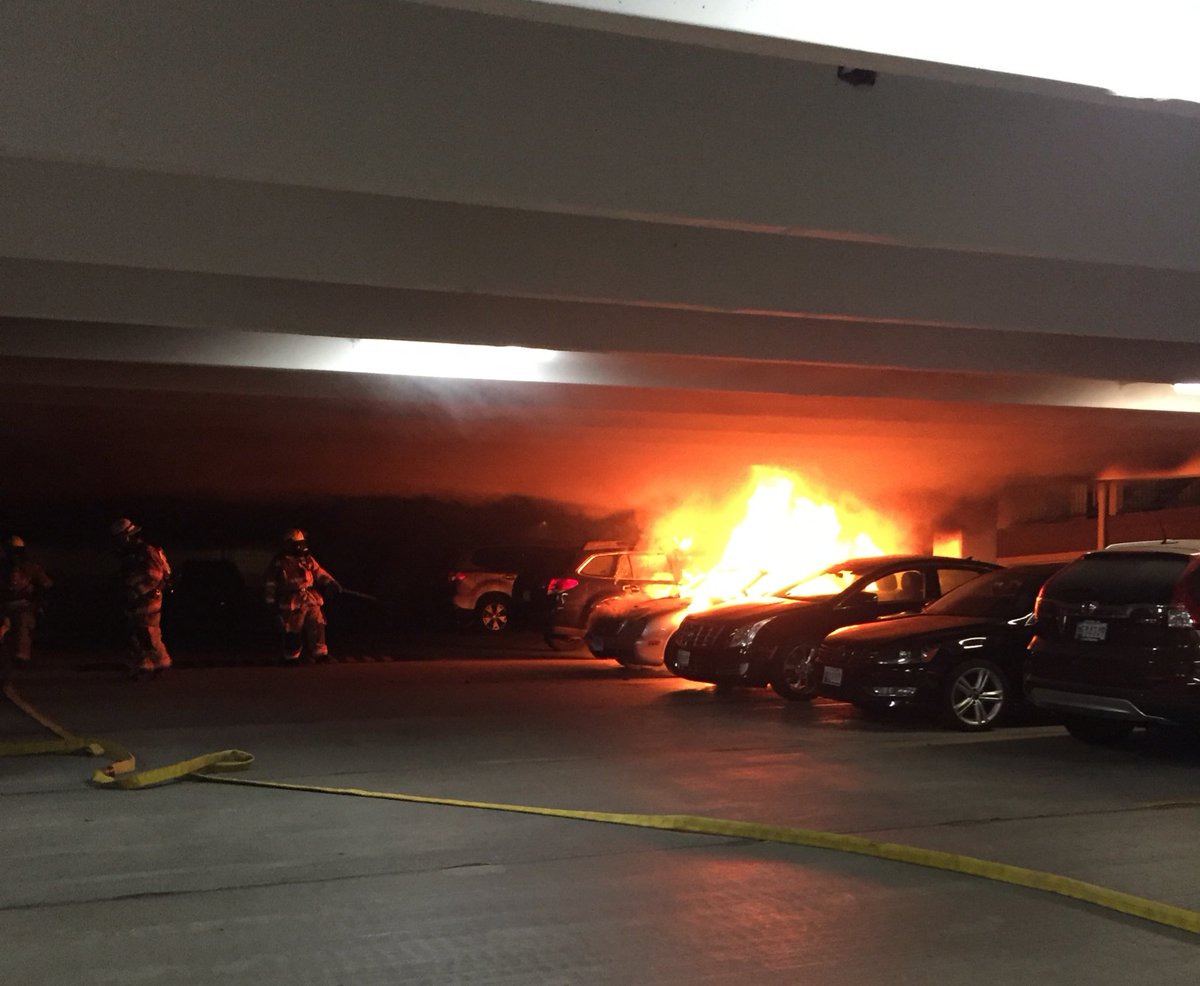 Several Vehicles Damaged by Car Fire in Residential Parking Garage (PHOTO)
UPDATED Montgomery County firefighters responded to a car fire early this morning in a residential parking garage in the the 11800 block of Old Georgetown Road.
Fire and Rescue Spokesperson Pete Piringer said several vehicles were damaged in the fire that occurred around 4 a.m. on Friday.
There were no injuries.
Investigators ruled the cause of the fire as accidental. Piringer said the damages are estimated at $60,000 to three cars.
Update (4a) 11800 Old Georgetown Rd,,parking garage, vehicle fire(s); Cause, accidental; Damage, >$60K, incl 3 cars pic.twitter.com/lutnG43CH0

— Pete Piringer (@mcfrsPIO) September 9, 2016
ICYMI (4a) 11800 Old Georgetown Rd, parking garage, vehicle fire, several vehicles damaged, fire out, no injury pic.twitter.com/h3ilGz99Zz

— Pete Piringer (@mcfrsPIO) September 9, 2016