Severe Thunderstorm Warning Issued for MoCo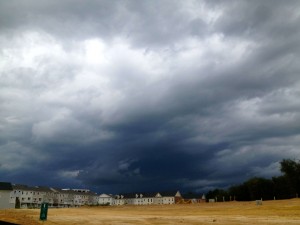 The National Weather Service has issued a severe thunderstorm warning for Montgomery County until 5:45 p.m.
The warning urges residents to prepare for "immediately damaging wind gusts and frequent cloud to ground lightning."
The NWS recommends that those in Potomac, Chevy Chase, Rockville, North Potomac, Aspen Hill, Olney, Gaithersburg, and Montgomery Village move indoors to a sturdy building and stay away from windows.
Severe thunderstorms can and occasionally do produce tornadoes with little or no advanced warning.