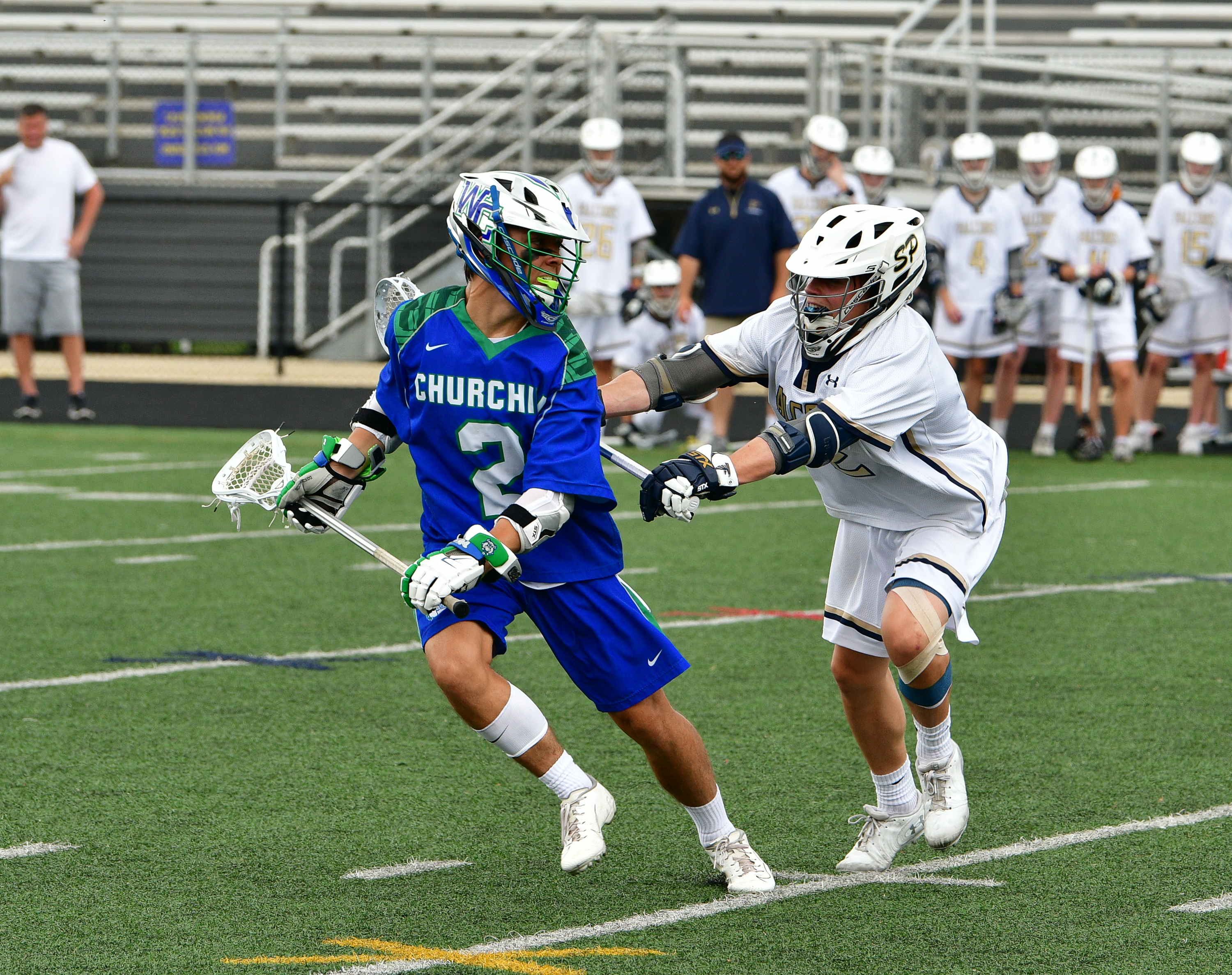 Severna Park Defeats Churchill in 4A LAX State Semifinal 12-4
Gaithersburg High School, Gaithersburg, Maryland May 18th 2019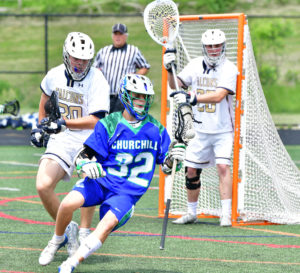 Churchill's boys' lacrosse season ended Saturday against Severna Park during the MPSSAA 4A semifinal 12-4.  Severna Park got off to a very quick start scorning six unanswered goals before the Bulldogs scored.  The young Bulldogs played hard but struggled to score and the 7-2 halftime score signaled an uphill struggle for the remainder of the game.
The experience of competing in a state semifinal for lacrosse will be a good training ground for the young Bulldogs.  Understanding how the competition gets more difficult with each playoff victory is an important lesson to learn.  Severna Park has a very dominant presence on the firmed and a solid tradition of winning state championships, they are well coached and a very talented team with several players committed to play in Division one NCAA lacrosse program next year.
The Churchill Bulldogs had a great season and in some ways exceeded expectations since they are a very young team.  The future is bright for Coach Fritz and his staff.  Young players get smarter and stronger.  The one component that the young Bulldogs already have is that they play hard.  Watching the progress of this young team will be interesting.
Congratulations to the Churchill Bulldogs for a great season ending in a Regional Championship and the State 4A semifinal game.
Pictures to follow by Daryl Schultz