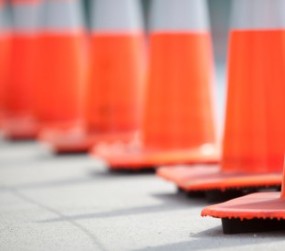 SHA Begins Work on Sligo Creek Trail Improvements
Hikers and cyclists who use a popular trail in Montgomery County will soon enjoy an improved walk or ride in Takoma Park.
The Maryland Department of Transportation's State Highway Administration (SHA) is beginning a $1.9 million bicycle and pedestrian improvement project in the southeast quadrant of the Piney Branch Road and Sligo Creek Parkway intersection.
Weather permitting, construction will be complete by the end of the year.
The project will enhance safety for users of the Anacostia Tributary Trail and include:
• Constructing a pedestrian bridge over Sligo Creek;
• Realigning the shared use path;
• Constructing sidewalks and ramps for Americans With Disabilities Act compliance; and
• Upgrading traffic and pedestrian signals at the MD 320/Sligo Creek Parkway intersection.
Crews are permitted to close one lane in both directions of Piney Branch Road, weekdays between 9 a.m. and 3 p.m. Additional lane closures may be needed to expedite the work and keep the project on schedule. Crews are working on the shoulder of the intersection behind protective concrete barrier with minimal traffic impacts. More than 22,000 vehicles use the intersection daily.
During construction, the trail will remain open to all users, however, path users may be rerouted around the work zone through the end of the year. Shared path users should expect changing patterns along the trail during construction and be aware of the color orange—the color of construction safety cones, barrels and protective fencing.
News release – SHA Begins Sligo Creek Trail Improvements In Montgomery County https://t.co/8uPglKZryN #mdotnews

— MD State Highway Adm (@MDSHA) May 10, 2016