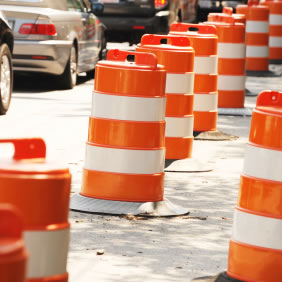 SHA Finishes Up Resurfacing Project on Quince Orchard Road in Gaithersburg
The Maryland State Highway Administration (SHA) is finishing up the $2.75 million safety and resurfacing project along a 2.3 mile stretch of Quince Orchard Road between Orchard Ridge Drive and Frederick Road in the city of Gaithersburg this month.
Over the last two weeks, drivers may have noted that temporary tape used for lane markings was askew because of windy weather.
According to SHA spokesperson Charlie Gischlar, permanent line striping work begins today and tomorrow. He also said this should end the single lane closures on the project. The contractor, F.O. Day of Rockville, is also working on utility manholes on Quince Orchard Road and cleaning drainage inlets and pipes for improved roadway drainage, according to Gischlar.