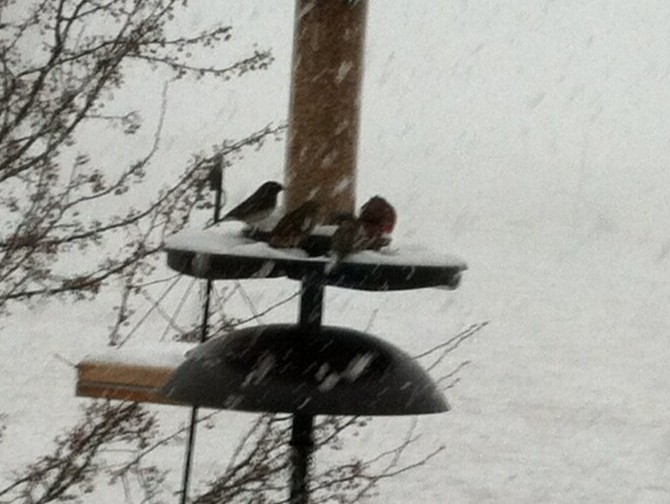 Share Your Snowy Sunday Photos
As the snowflakes fall grab your smartphone or best camera and take some photos of what you are up to on this first snowy Sunday of December.
Walking the dog?
Feeding the birds?
Shoveling?
Or just trying to stay dry?
Has the weather made you change your plans for today?
Whatever you are doing, send a photo to pix@mymcmedia.org and then stop back to see what others have submitted.
Or, Tweet your photos to @MyMCMedia.
Photos are available to view shortly after being sent. Visit the You Report page to see all the photos and videos.
Visit our Facebook page and Like us to keep up with what is happening in and around Montgomery County.
Join the conversation on Twitter @mymcmedia and on #snowysunday.