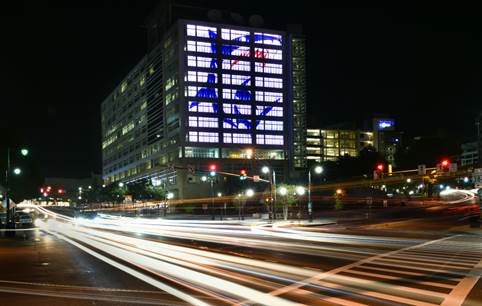 Shark Week Kicks Off on June 26th (VIDEO & PHOTO)
Discovery Communications revealed this year's winning  Shark Week "Fintastic Shark" mural  this week. The mural is displayed at the company's Downtown Silver Spring headquarters.
Discovery asked the public to choose from three designs, including a "Toothy Grin" and "I Heart Shark" options, through an online survey. According to a news release, the mural will be lit at night now through July 5th.
You can watch a timelapse video of a team creating the winning mural, below.
Shark Week kicks off June 26th.