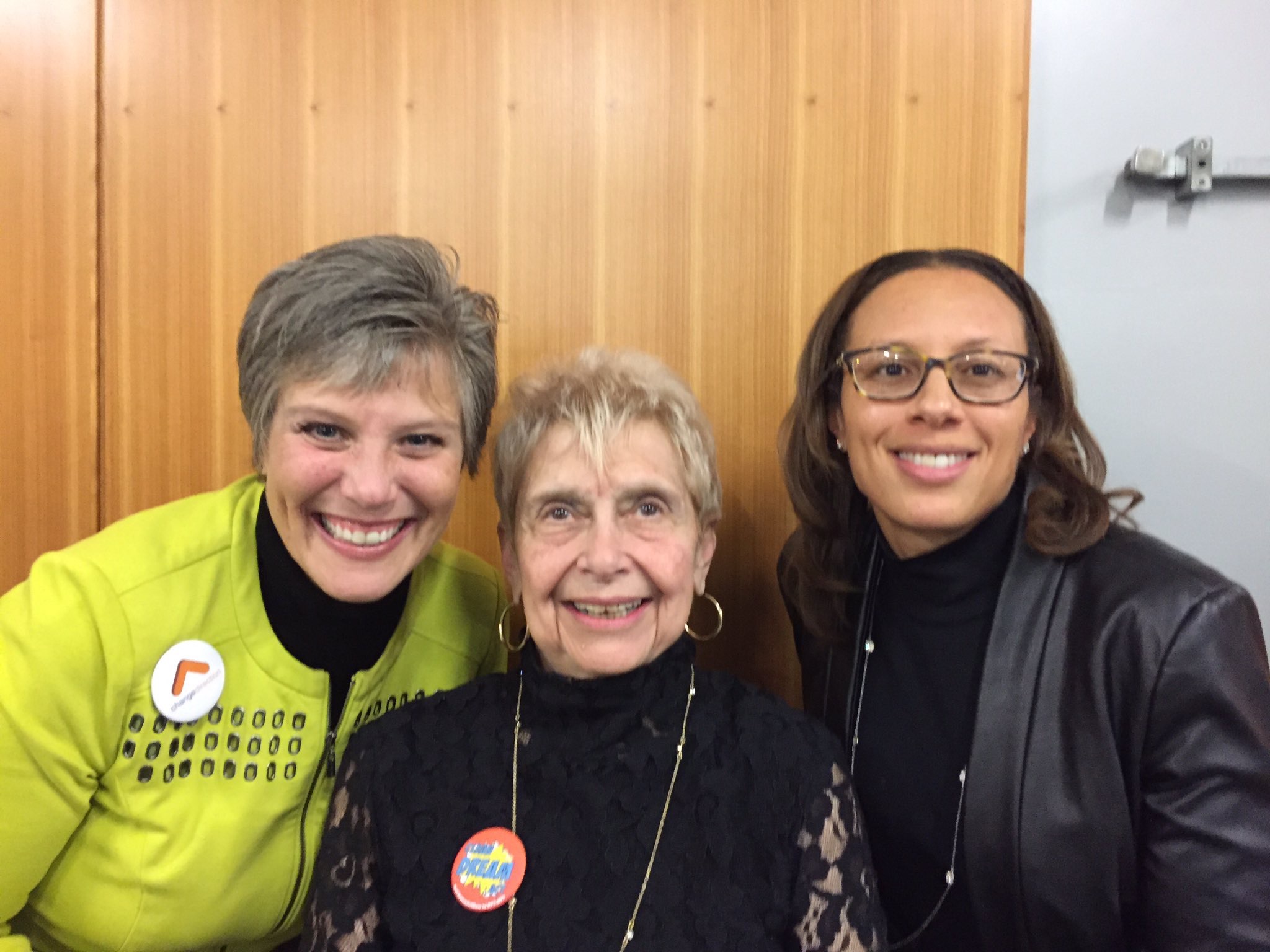 Sheila Hixson Announces She Won't Seek Re-Election
Sheila Hixon, the 43-year member of the House of Delegates, announced Tuesday night she would not be seeking re-election in the 2018 races.
The politics blog Maryland Matters said Hixson announced her decision at Montgomery College's Takoma Park campus. From the blog, written by Josh Kurtz:
Hixson, 84, who represents a Silver Spring-Takoma Park district, was an early advocate for women's rights, gay rights, workers' rights and immigrants' rights. She was at the forefront of major health care policy and school funding debates. She was also a steely inside player who brought home the bacon, mentored younger legislators and is famous in Annapolis for her annual St. Patrick's Day party.
Hixson served as chairwoman of the House Ways and Means Committee, the panel responsible, among other tasks, for overseeing tax legislation and vetting school bills.
Former Governor @MartinOMalley serenading the crowd with Danny Boy at the grand salute to Sheila Hixson. pic.twitter.com/k4ANp1n0BB

— EricLuedtke (@EricLuedtke) November 15, 2017
It was just nice to be a part of the fete for super Delegate The Grande Dame Sheila Hixson retiring from the General Assembly. What a beautiful recognition of her service! @WarriorCanineCn pic.twitter.com/9qDh5QYm6F

— Jaye Espy (@JayeEspy) November 15, 2017
Straight out of District 20–celebrating Sheila Hixson at MC TPSS. pic.twitter.com/mVoNUVGG2v

— Brad Stewart (@bradjstewart17) November 15, 2017