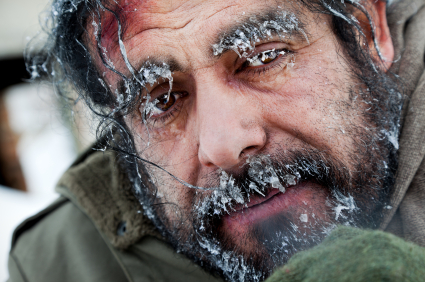 Shelters and Motels House Area's Homeless from Extreme Cold
Montgomery County officials are working to make sure any homeless individuals find shelter from this weekend's extremely cold weather.
At this time of year, Health and Human Services Spokesperson Mary Anderson said the county's emergency shelters are packed and overflow areas are opened to accommodate additional people who may need a warm place to stay.
According to Anderson, men and women are kept at different shelters and she said the area's homeless families are located at one of three emergency shelters as well as in local motels.
In January of 2015, Anderson said 88 families were put up in local motels and 27 other families were housed at one of the county's three family shelters.
The number of families seeking shelter is way up this year, according to Susie Sinclair-Smith, executive director of the Montgomery County Coalition for the Homeless. Sinclair-Smith said this trend is being experienced around the Washington, D.C., Maryland and Virginia (DMV) region.
In 2014, Sinclair-Smith said her organization assisted 155 Montgomery County families with finding permanent housing. She said that translated to 522 people and 300 of those assisted were children.
A Point in Time study last year year indicated that there are approximately 891 homeless people on any given day in Montgomery County. There is some good news, the number of homeless individuals was down 11-percent in 2014 from 1,004 in 2013 and officials are hoping that downward trend continues this year. The 2015 Point in Time report is due back in the next month.
If you see someone out in the cold, Anderson said the best thing to do is to call the police as officers can quickly check on that individual and get them in touch with the Crisis Center to be placed in a local shelter. This weekend, she said outreach volunteers are slated to be out and about looking for people in Montgomery County who may need shelter.
You can find more information about helping those who need shelter by visiting the Coalition for the Homeless website as well.