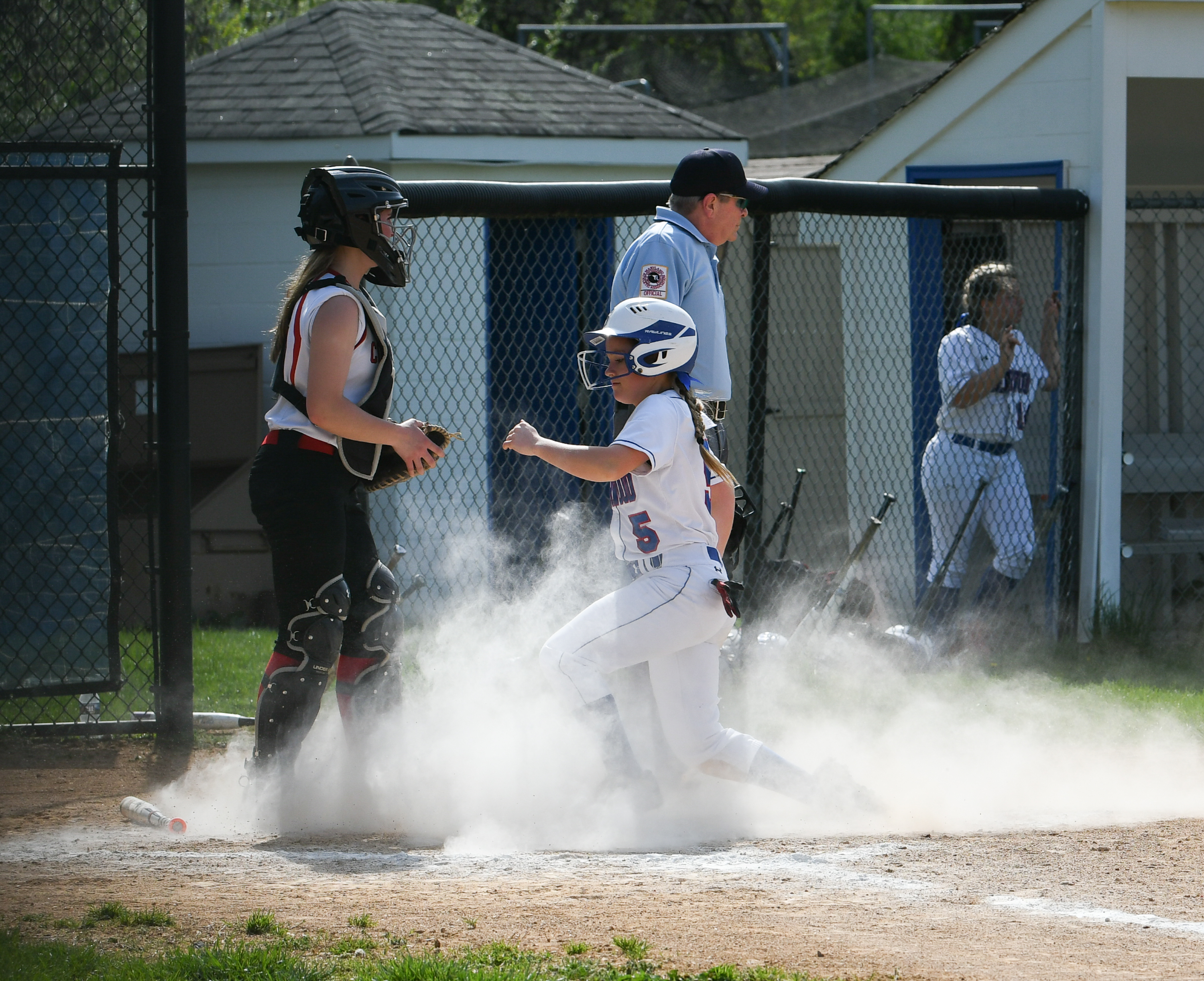 Sherwood Defeats Quince Orchard 3-1 in Closely Contested 4A Softball
Sandy Spring, Maryland Sherwood High School Wednesday May 2, 2018
The summer like day began with two softball teams flashing solid defense to keep the game scoreless as the first inning ended.  Sherwood scored two runs in the second inning to quickly break that early deadlock.  In the third inning Quince Orchard's first baseman #11 Barsrass smashed a deep shot over the center field fence for a solo home run, the score now was Warriors 2 and the Cougars 1.  The game remained close until Sherwood got an insurance run in the fifth inning to make it 3-1 Sherwood which would also be the final score.
As I watched the game it became apparent to me that if you make a base running mistake against Sherwood they will make you pay.  Defensively the Warriors are very solid.  Offensively Sherwood will take an extra base if you so much as bobble the ball.  I believe these things are an indication of a well coached team that knows what to do situationally as the game unfolds and opportunities present themselves.
Sherwood and Quince Orchard's playoff prospects look very good as the regular season draws to a close next week.
Pictures to follow by Daryl Schultz