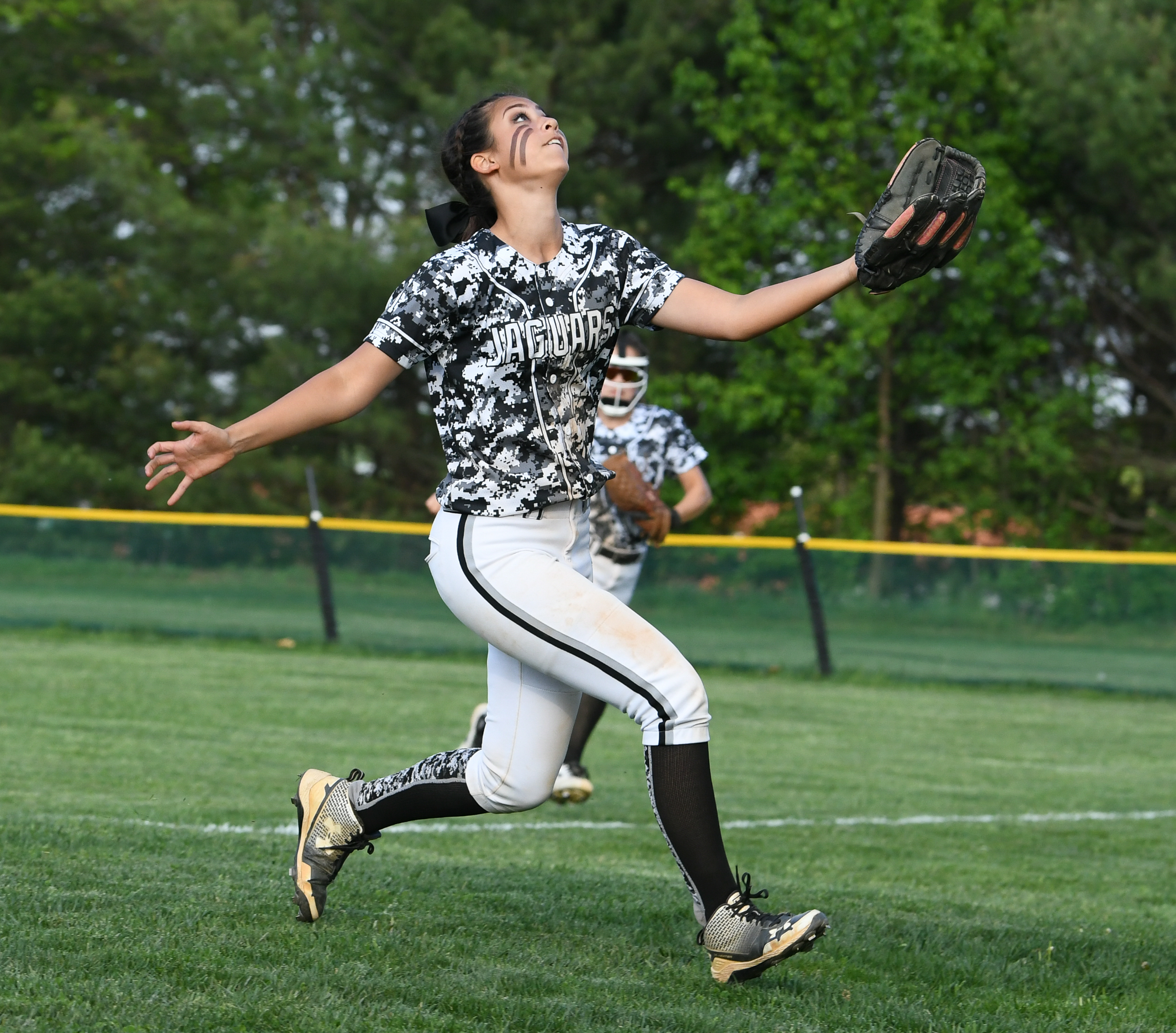 Sherwood Prevails over County Rival Northwest 5-3 in 4A Softball
Germantown, Maryland Monday 5-7-2018 Northwest High School
The softball regular season ended yesterday afternoon as two 4A powerhouses clashed in Germantown, Maryland.  The visiting undefeated Sherwood Warriors took on the Jaguars of Northwest High School to establish county bragging rights for the 2018 regular season.  Sherwood set the tone early with two first inning runs, and then held the Jaguars scoreless for six innings.  The defensive skills of the Warriors were impressive as they accumulated four double plays during the game, as well as a play at the plate that prevented as early scoring opportunity by Northwest.
The Jaguars also held Sherwood scoreless after allowing those two first inning runs, but the Warriors tacked on two fifth inning runs as well as a run in the sixth inning.  Things were moving in the right direction for Sherwood and there were three outs left in the bottom of the seventh for the Warriors to close out the game and secure the shutout.  The Jaguars had other ideas and after getting two on with one out #4 Kaylie Stanford Northwest's short stop nailed a pitch that cleared the left field fence and brought the Jaguar bench to life.  Kaylie's three run home run made the score 5-3 Sherwood with only one out.  Two fly balls later it was all over and Sherwood held on for the win.
As the playoffs begin both teams have hopes of meeting one more time this year as they did last year at the University of Maryland for a Maryland 4A state championship.  Time will tell and there are games to win before that is to happen.  For now Sherwood is undefeated and on a mission to keep it that way for the rest of this 2018 season.
Sherwood Scoring                      H                  R                  RBI
Nicole Ladino  SS                       1                    1                    0
Kayley Bina      2B                      2                    2                   1
Tess Farley       DP                     2                    1                    0
Maddie Wessling CF                2                     1                    1
Northwest Scoring                    H                   R                  RBI
Shawnee Ronyak    LF               0                    1                   0
Karlie Standford     SS               3                    1                    3
Megan Ridenour    3B               1                     1                   0
Chloe Hickman      2B               1                      1                   0
Amber Yuille          SP               1                       0                  0
Pictures to follow by Daryl Schultz