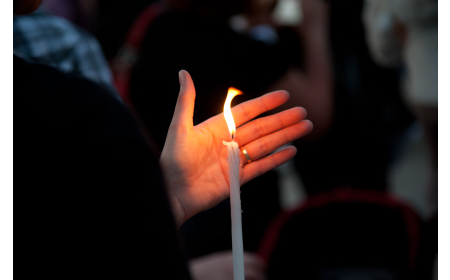 Shootings This Past Weekend Spark Vigils Across the County
The shooting at the Tree of Life Synagogue in Pittsburgh, that police said left 11 people dead and six injured, has sparked vigils across the DC Metropolitan area.
To stand in solidarity, Maryland Governor Larry Hogan is expected to join Washington, DC's Mayor Muriel Bowser and Virginia Governor Ralph Northam in a community vigil hosted by The Jewish Community Relations Council (JCRC).
The vigil will be held at the Adas Israel Congregation in Washington DC.
A statement from the JCRC reads:
"Join us for an interfaith service and solidarity gathering as we come together to mourn the 11 innocent lives lost, express our outrage and concern, and join in prayer as a community for the speedy recovery of those injured. Hear from community leaders including Washington, DC's Mayor Bowser and Governor of Virginia Ralph Northam, and Maryland's Governor Larry Hogan.
"We are horrified and heartbroken by the despicable murderous attack at the Tree of Life Synagogue in Pittsburgh's Squirrel Hill neighborhood that took place during Shabbat services on October 27th.
"Words are insufficient to convey our community's profound pain at the slaughter of innocent people who were worshiping with their community on the holy day of Shabbat, a time that is a weekly reminder to celebrate joy and peace."
In Takoma Park, city leaders will host a candlelight vigil to stand against violence to mourn the loss of the victims in Pittsburgh, and two African-American individuals killed at a Kentucky grocery store.
The Takoma Park community will gather on Oct. 30 at the Gazebo on Carroll and Westmoreland Avenue at 7 p.m.